Barclays CEO Diamond, COO del Missier Resign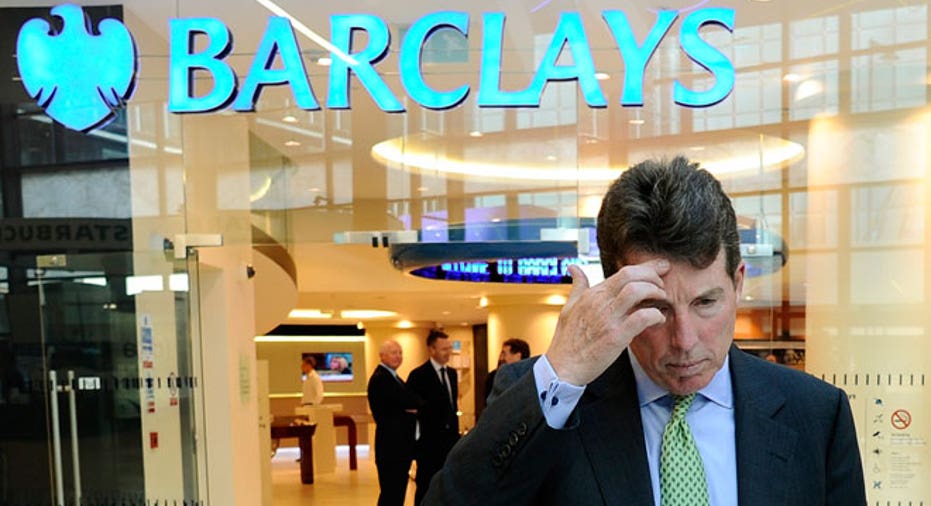 Barclays Plc Chief Executive Bob Diamond resigned on Tuesday, the highest-profile casualty of an interest rate-rigging scandal that spans more than a dozen major banks across the world.
Diamond's resignation was followed later on Tuesday by word that Barclays' chief operating officer Jerry del Missier has also stepped down.
Outgoing chairman Marcus Agius will lead the search for a new CEO for Britain's third-largest bank, despite having announced his own imminent departure a day earlier, declaring that "the buck stops with me" after Barclays was fined nearly half a billion dollars.
"The external pressure placed on Barclays has reached a level that risks damaging the franchise - I cannot let that happen," Diamond said in a statement.
Despite sending a long letter to staff on Monday that showed his resolve to continue, Diamond decided to quit later in the day after Prime Minister David Cameron and finance minister George Osborne announced a parliamentary inquiry into the scandal, a person familiar with the matter said.
Osborne welcomed Diamond's departure in an interview with BBC Radio.
"It's the right decision for Barclays. I think it's the right decision for the country, because we need Barclays bank focused on lending to our economy and not distracted by this argument about who should be in charge."
Diamond will still appear on Wednesday before the parliamentary committee probing the scandal, with Agius appearing on Thursday.
The inquiry will report by the end of the year and will influence the government's reform of the financial sector.
Analysts were surprised that Agius would lead the executive search so shortly after Barclays appeared to have sacrificed him in order to keep Diamond, who led the investment banking arm at the time of the rate-rigging.
"The timing is surprising, given the robust response that Bob Diamond and Barclays appeared to be putting up over the last 24 hours. To my mind the timing hasn't been explained adequately," said Ian Gordon an analyst at Investec.
Anthony Jenkins, currently chief executive of Barclays retail and business banking, was the most likely internal candidate to replace Diamond, said Oriel Securities analyst Mike Trippitt.
Other names in the frame include former JPMorgan (NYSE:JPM) investment banking co-head Bill Winters and Naguib Kheraj, the ex-Barclays finance director and former CEO of JPMorgan Cazenove.
Barclays shares, which rose on the news of the departure of Agius on Monday, added another 1.8% in early trading in the current session, rising to 171.3 pence, outpacing a 0.5 percent rise in the European banking stocks index.
Agius will stay at the bank until it has found a new chairman, as Barclays shakes up its top echelons after admitting some of its traders tried to manipulate the London Interbank Offered Rate (Libor), used worldwide as a benchmark for prices on about $350 trillion of financial products.
Barclays was fined $453 million by U.S. and British authorities, the first bank to settle in an investigation that is looking at more than a dozen others, including Citigroup, UBS and RBS.
(Writing by Douwe Miedema; Editing by Will Waterman)