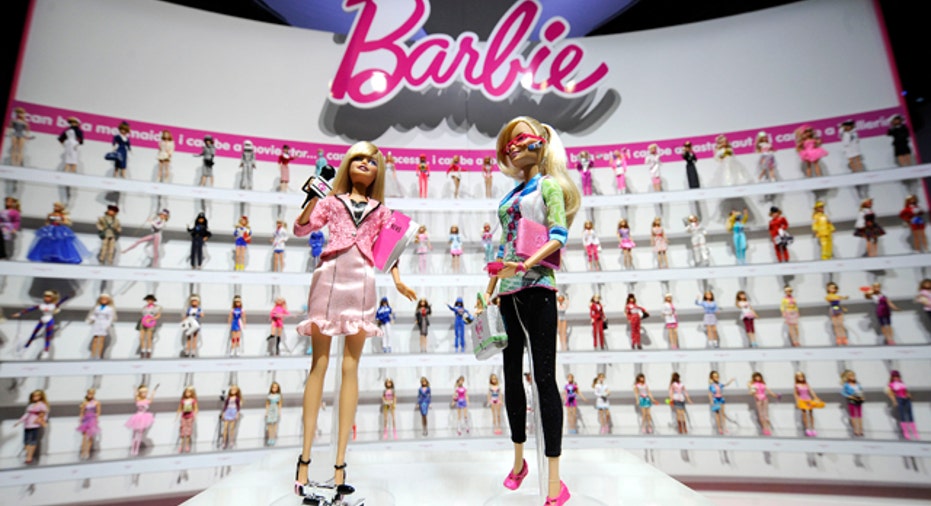 Toymaker Mattel Inc reported a smaller-than-expected drop in quarterly net sales, as strong demand for its Hot Wheels and Fisher-Price toys helped offset the loss of a lucrative Disney license.
Sales of Fisher-Price brands rose 3.3 percent in the first quarter ended March 31, while they increased 2.2 percent in the Wheels category, which includes Hot Wheels.
However, sales of Barbie dolls fell 3.4 percent.
The 57-year-old doll brand's sales have declined in seven of the last eight quarters, highlighting the company's challenges in boosting sales as young girls switch to interactive electronic toys and tablets.
Smaller rival Hasbro Inc in 2014 edged out Mattel for a license to make dolls based on Walt Disney Co's popular princesses such as Cinderella and Snow White, starting 2016.
Disney Princess and Frozen dolls accounted for about $455 million, or 7 percent of Mattel's total gross sales, in 2015.
"We remain on track to deliver on our outlook for the year," Chief Executive Christopher Sinclair said in a statement.
The company's net loss widened to $73 million, or 21 cents per share, in the first three months of 2016 from $58.2 million, or 17 cents per share, a year earlier.
Net sales fell 5.8 percent to $869.4 million, but topped the average analyst estimate of $861.1 million, according to Thomson Reuters I/B/E/S.
(Reporting by Subrat Patnaik in Bengaluru; Editing by Sriraj Kalluvila)