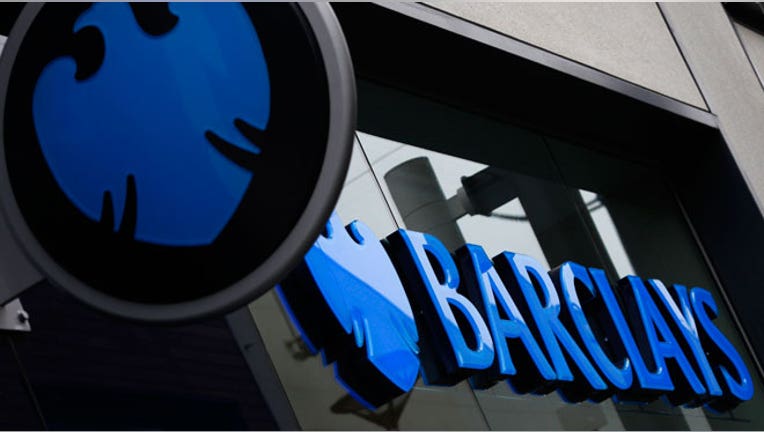 Shares in U.K. and European banks fell again Monday as their earlier plans to improve returns looked like pipe dreams after Thursday's vote by Britons to leave the European Union.
Barclays PLC dropped 10% as analysts assessed the aftershocks of the vote. Jefferies cut its rating to underperform, saying Brexit "is a game changer" that presents existential questions around Barclay's investment bank.
Royal Bank of Scotland Group PLC fell 15%, its slow path to independence from 73% state ownership now seen far in the future. Stock in Lloyds Banking Group PLC, the U.K.'s dominant mortgage lender, was down 8%. The government's plan to sell some of the Lloyds shares it still holds from the financial crisis now appears unlikely. An offer to retail investors had been slated in the case of a vote to remain in the EU.
Investors also sought to make sense of how badly insurers and asset managers will be affected by a Brexit. After double-digit falls Friday, asset managers Henderson Group PLC and Schroders PLC were sharply down again Monday, as Citigroup analysts put them in a "sit this out" category. They cut Henderson's rating to neutral and said it might not meet its financial targets.
Old worries over capital strength at Aviva PLC also flared up, pushing its shares 4% lower after a 21% fall Friday. The insurer on Monday said it has "one of the strongest and most resilient balance sheets" in the U.K. insurance sector, and analysts said the stock may have been oversold.
Among the many worries for investors in U.K. banks is over how they can keep carrying out cost-cutting and business building programs that relied on more stable economic conditions. In a statement that did little to calm markets, Chancellor George Osborne on Monday said the economy "is about as strong as it could be to confront the challenge our country now faces."
But in a bleak assessment Monday, analysts at Deutsche Bank said its base case is for U.K. banks' loan growth to be lower, bad loans higher, and dividends at greater risk as the dust settles from Thursday's historic decision.
"Political and economic uncertainty is here to stay, and we expect the coming weeks and month will see significant volatility in the share prices of U.K. financials and those with U.K. operations," the analysts wrote.