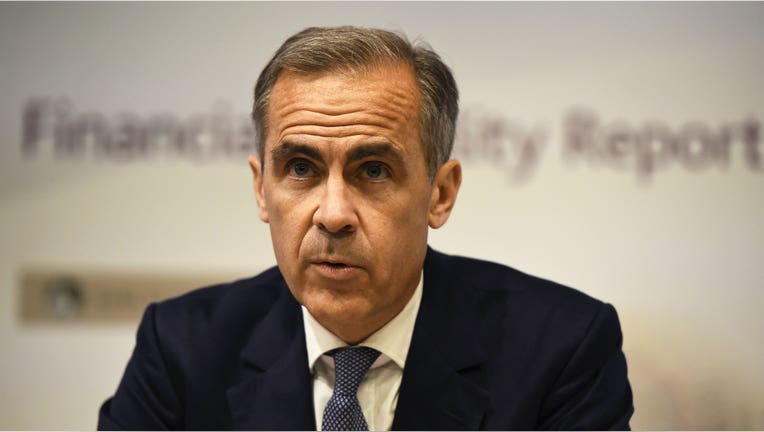 Bank of England Governor Mark Carney said on Tuesday that the expected hit to Britain's economy from last month's decision by voters to leave the European Union could prompt the Bank to provide more stimulus.
He told lawmakers: "There always could be monetary response."
Carney has previously given a more explicit signal of action by the BoE to cushion the impact of the Brexit vote. On June 30, a week after the referendum, he said he expected the Bank to pump more stimulus into the economy over the summer.
Carney and his fellow members of the Bank's Monetary Policy Committee are meeting this week, meaning they are not supposed to talk about the outlook for interest rates in detail.
The Bank is due to announce whether it has cut rates or taken other action on Thursday.
Sterling, which rose more than 1 percent against the U.S. dollar earlier on Tuesday buoyed by the earlier-than-expected appointment of a new British prime minister, added to earlier gains as Carney and other BoE officials spoke on Tuesday.
In his appearance in parliament, Carney also said some of the criticism of the central bank in the run-up to last month's EU membership referendum had been "extraordinary in all senses of the word."
Carney said he did not decide in advance what position the Bank's most important policy-making committees should take on the referendum which resulted in a decision to leave the bloc.
"I did not prejudge the minds of those policy committees, nor could I. That's not the way the system works, that is not the way the system is set up," he said.
Before the referendum the Bank's Monetary Policy Committee said a Brexit vote could cause a material slowdown in the economy. Carney said in May there was a chance of a recession, angering some leading "Leave" supporters.
Echoing this, the chief investment officer of BlackRock, the world's largest asset manager, said on Tuesday Britain will fall into recession over the coming year.
(Reporting by David Milliken, Huw Jones, Ana Nicolaci da Costa and UK bureau; writing by William Schomberg, editing by Andy Bruce/Jeremy Gaunt)