Bank of England Leaves Key Interest Rate Unchanged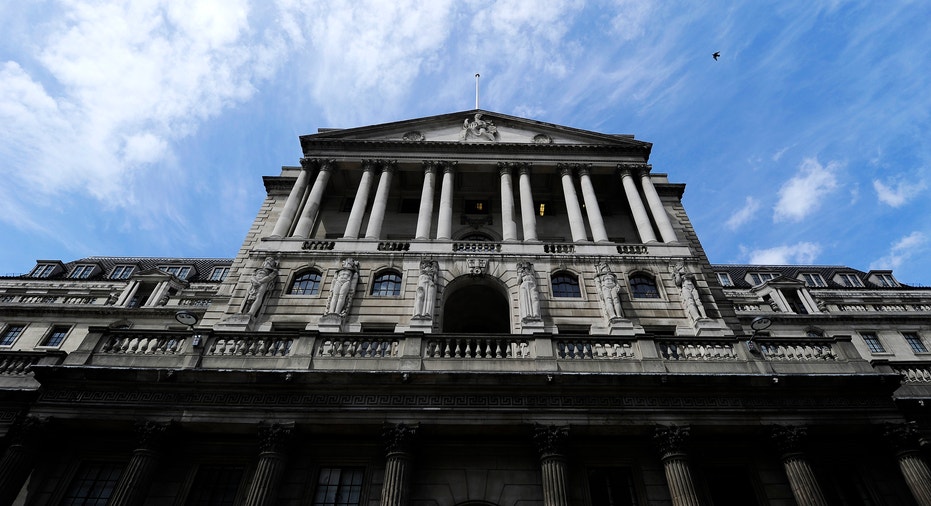 The Bank of England kept its benchmark interest rate steady on Thursday, saying there are fresh signs that uncertainty surrounding the outcome of the U.K.'s upcoming referendum on membership of the European Union is slowing the economy.
Officials, led by Gov. Mark Carney, voted unanimously at their April policy meeting to keep the BOE's benchmark rate at 0.5%, according to minutes of officials' deliberations published Thursday. All nine rate-setters also voted to maintain the stock of assets purchased under the BOE's bond-buying stimulus program at GBP375 billion ($531 billion).
Bank officials said there are increasing signs that Britain's June 23 vote on EU membership is prompting companies to delay spending plans until after the result. Such delays "might lead to some softening in growth during the first half of 2016," the minutes record.
The BOE's latest warning comes after the International Monetary Fund on Tuesday said that a British exit from the EU could cause "severe" damage to the European economy and the wider world, adding its voice to a gathering chorus of official unease over the potential fallout of June's referendum.
Mr. Carney has previously said the vote represents the most significant domestic risk to the stability of the U.K. financial system.
Proponents of quitting the EU have dismissed such concerns as scaremongering, saying the U.K. will ultimately be better off if it forges its own trade deals and sets its own business regulations outside the 28-member bloc.
The BOE said on Thursday there are signs that uncertainty over the vote is hitting property transactions and delaying corporate decisions on investment and hiring, with a knock-on effect on the wider economy. It said the referendum also appears to be delaying planned stock sales and other corporate transactions.
Officials also sent a clear signal on Thursday that they are unlikely to make any significant policy shifts themselves until after the vote, saying that uncertainty about the outcome of the referendum will likely make incoming macroeconomic and financial data harder to interpret over the next few months.
"The committee is likely to react more cautiously to data news over this period than would normally be the case," the minutes record.
Officials nevertheless signaled they still expect their next move on interest rates to be a raise. Economists expect the BOE may begin slowing increasing borrowing costs next year, assuming the U.K. decides to remain in the EU.
Central banks around the world are similarly grappling with low inflation and heightened uncertainty in the global economy. The U.S. Federal Reserve, which began raising short-term interest rates in December, has signaled it will proceed cautiously on future rate increases.
Write to Jason Douglas at jason.douglas@wsj.com