Bank of America's 4Q Profit Rises 9.8%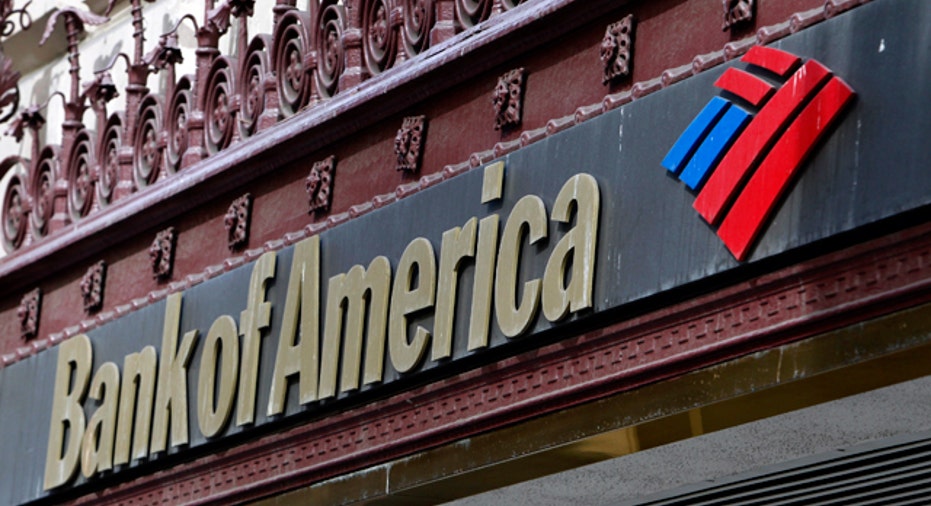 Bank of America reported a 9.8 percent rise in profit for the final quarter of the year, helped by lower expenses even as revenue growth remained sluggish.
BofA, the No. 2 U.S. bank by assets, said its net income attributable to common shareholders rose to $3.01 billion, or 28 cents per share, in the three months ended Dec. 31, from $2.74 billion, or 25 cents per share, a year earlier.
Non-interest expenses fell 2.3 percent to $13.87 billion.
Analysts on average had expected earnings of 26 cents per share, according to Thomson Reuters I/B/E/S. It was not immediately clear if the figures reported on Tuesday were comparable.
BofA, whose shares were up 1.6 percent in premarket trading, has been hit by high legal costs since the financial crisis, undermining many of the cost cutting initiatives initiated by Chief Executive Brian Moynihan.
The Charlotte, North Carolina-based lender has been slashing billions of dollars in costs in its commercial lending, investment banking and wealth management businesses in efforts to mitigate sluggish revenue growth.
"Our results this quarter reflect our ongoing efforts to improve operating leverage while continuing to invest in our business. We increased net interest income (and) managed expenses tightly," Moynihan said in a statement.
Total revenue rose 4.3 percent to $19.53 billion, with revenue from consumer banking, BofA's largest business, increasing 0.4 percent.
Global markets revenue rose 31 percent to $3.13 billion, accounting for 16 percent of total revenue.
Up to Friday's close of $14.46, BofA's stock had fallen 14 percent this year, compared with a 12.9 percent fall in the KBW Bank Index. The stock fell 5.9 percent in 2015.
(Reporting by Sweta Singh in Bengaluru; Editing by Ted Kerr)