Bank of America, JPMorgan CEOs upbeat on the U.S. economy
Bank of America (NYSE:BAC) CEO Brian Moynihan and JPMorgan (NYSE:JPM) CEO Jamie Dimon may be banking rivals, but they're on the same page when it comes to the U.S. economy these days.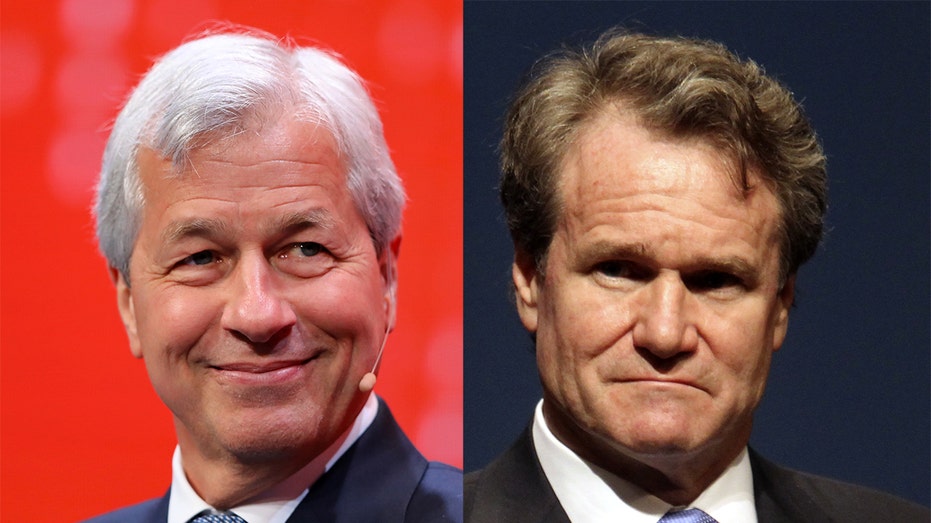 During Friday's earnings conference call, Moynihan noted that the U.S. economy has shown strength which is helping drive his business, adding that there is "no near-term indication" that the U.S. economy will slow. On Thursday, Dimon stated that: "The global economy continues to do well and the U.S. consumer remains healthy" as the bank, the nation's largest, released its third quarter results. Profits rose to $6.7 billion and revenue hit $26.2 billion, both increasing from the year-ago period.
Bank of America, the nation's second largest bank, topped third-quarter expectations, earning 48 cents per share on revenue of $22.08 billion whereas analysts were expecting earnings of 45 cents per share on revenue of $21.98 billion. Moynihan said the bank had a "strong quarter across the board" with the company "continuing to grow responsibly." Cost cuts have been an important consideration, Moynihan said Bank of America remains on track to meet its expense target set in the second quarter of 2016. It had $13.1 billion in expenses in the third quarter of 2017, down about 300 million year-over-year, and the lowest level of expenses since the second quarter of 2008, which was the last quarter before the bank bought Merrill Lynch, according to Moynihan.
These upbeat comments on the economy from the nation's banking chiefs come after 2Q GDP grew 3.1% in the second quarter, shooting past estimates and sparking a debate over whether that pace can continue.
S&P Financial stocks have gained 12% so far this year, slightly less than the S&P 500's 14%.