Bank of America: Dividend Snapshot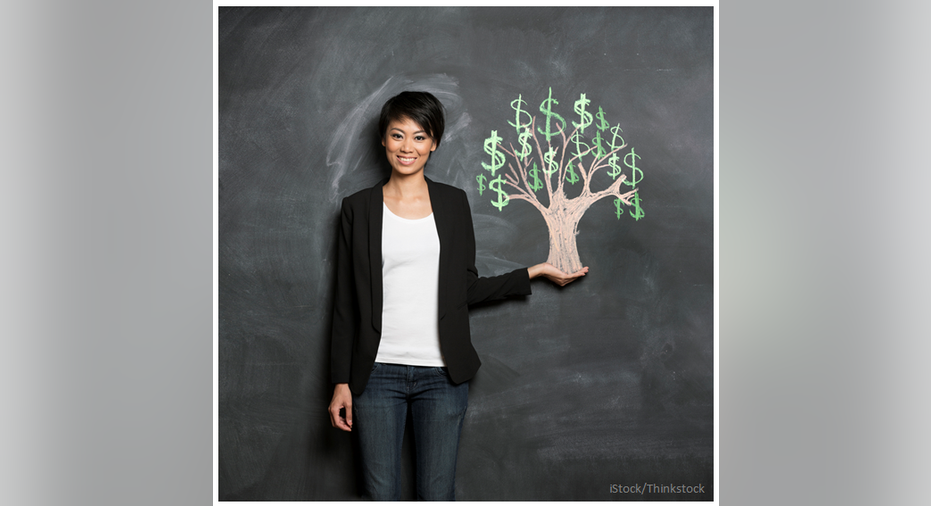 Image source: iStock/Thinkstock.
There are three metrics investors use to analyze dividend stocks: the dividend yield, the dividend growth rate, and the payout ratio. Below, I take a look at what these three metrics say about Bank of America from the perspective of an income-seeking investor.
The dividend yield expresses how much a stock pays out in dividends each year relative to the cost of each share. It's calculated by dividing a stock's annual dividend payout by its share price.
The average stock on the S&P 500 yields 2.17%. Bank of America's stock lags the market, yielding only 1.32%. It also trails most of its peers:Wells Fargo yields 2.96%, while JPMorgan Chase yields 2.75%.
The problem for Bank of America is that regulators have allowed it to raise its dividend only once since the financial crisis, whereas Wells Fargo and JPMorgan Chase have boosted their dividends for five consecutive years.
One upside to this otherwise disappointing trend is that Bank of America's dividend has more room to grow than most other big bank stocks. On top of this, the North Carolina-based bank's CEO Brian Moynihan has made it clear that returning capital to shareholders is a priority of his.
"When BofA has built up a sufficient capital cushion ... Moynihan plans to return all earnings to investors in dividends or share buybacks," Fortune's Shawn Tully wrote in 2011 after interviewing the 56-year-old executive.
The dividend payout ratio helps to determine how much room Bank of America has to boost its dividend in the future. This metric reflects the percentage of a company's earnings that are paid out via dividends. It's calculated by dividing a company's dividend per share by its earnings per share.
Bank of America's payout ratio has been all over the board over the last few years. In 2015, it was 14.5%. The year before that, it was 33.3%. And in 2013, it was 4.3%.
But these fluctuations have less to do with Bank of America's dividend, and instead, more to do with its earnings. The bank's 33% payout ratio in 2014, for instance, stemmed from the fact that it earned only $4.8 billion, which is roughly a quarter of what it's likely to earn once interest rates improve and it's clear of all remaining liabilities dating back to the financial crisis.
Bank of America's payout ratio in 2015 serves as a better gauge given that the bank's earnings more closely approximated a normalized run rate for a bank its size. Its 14.5% payout ratio last year was roughly half that of Wells Fargo and JPMorgan Chase's ratios of 35.8% and 28.7%, respectively.
By this measure, then, there's every reason to believe Bank of America could, at the very least, double its annual distribution and still be well within a typical bank's strategy of allocating earnings equally between dividends, share buybacks, and retained earnings.
In sum, Bank of America's stock right now gives investors little to write home about, but that could change as the nation's second biggest bank by assets continues cleaning up its act and, in doing so, convincing regulators that it can safely distribute a third of its earnings to dividend-hungry shareholders.
The article Bank of America: Dividend Snapshot originally appeared on Fool.com.
John Maxfield owns shares of Bank of America and Wells Fargo. The Motley Fool owns shares of and recommends Wells Fargo. The Motley Fool has the following options: short May 2016 $52 puts on Wells Fargo. The Motley Fool recommends Bank of America. Try any of our Foolish newsletter services free for 30 days. We Fools may not all hold the same opinions, but we all believe that considering a diverse range of insights makes us better investors. The Motley Fool has a disclosure policy.
Copyright 1995 - 2016 The Motley Fool, LLC. All rights reserved. The Motley Fool has a disclosure policy.