Bank of America 4Q profits fall by 48 percent due to tax law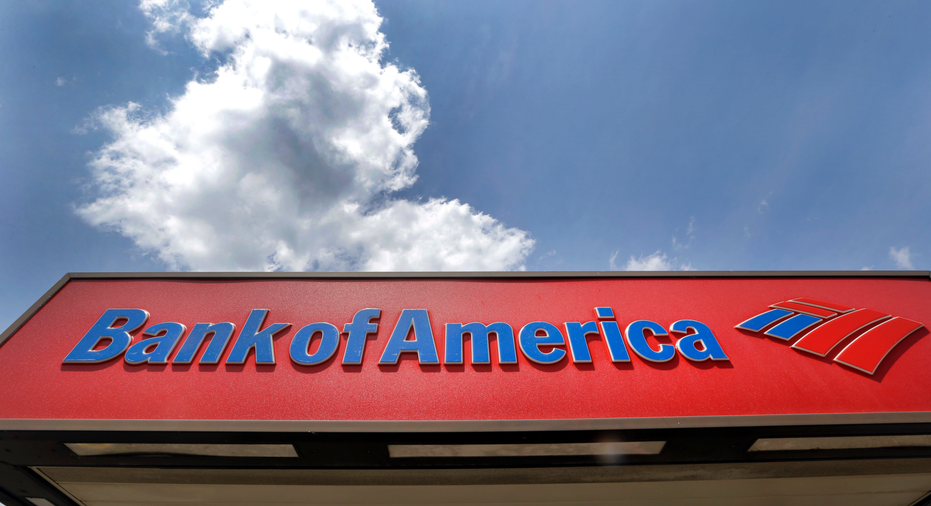 Bank of America said Wednesday that its fourth-quarter profits fell by nearly half from a year ago, as the bank had to book $2.9 billion in charges related to the new tax law. But setting aside those charges, the bank is showing signs that whatever damage was left over from the financial crisis is largely healed.
The consumer banking giant said it earned $2.37 billion, or 20 cents a share, down from $4.54 billion, or 39 cents a share, from the same period a year ago.
Like many banks this quarter, Bank of America had to write down the value its stockpile of deferred tax assets on its balance sheet. The assets are basically credits it could have used to pay future income taxes that built up after the 2008 financial crisis, when banks like BofA had billions of dollars in losses from bad mortgages and other toxic investments. Because the maximum corporate tax rate was reduced from 35 percent to 21 percent under the Republican tax law, Bank of America and other financial companies had to revalue those credits.
The bank also had to write down $946 million in renewable energy investments that were also impacted by the tax law.
Longer term, Bank of America executives see the tax law as a positive for the bank. The company now expects its effective tax rate to be roughly 20 percent, down from 29 percent historically. While the bank has raised wages for some of its lowest paid, front-line employees, Bank of America CEO Brian Moynihan told investors in a conference call that he expects most of the tax savings to be channeled into stock buybacks and higher dividends.
Outside of the impact of the tax law, Bank of America continues to benefit from rising interest rates. The Federal Reserve has raised interest rates four times in the last year, and that allows banks like BofA to charge more to borrowers for loans. Net interest income at Bank of America rose 11 percent from a year earlier to $11.46 billion. Bank of America is particularly well positioned to benefit from higher interest rates with its consumer-centric business and large mortgage banking franchise.
The bank grew deposits and loans in the quarter, compared to a year earlier, even while closing roughly 100 branches over the last 12 months. The bank's charge-off rate of loans remained low as well at a steady 0.68 percent.
In Bank of America's other businesses, trading revenues fell 11 percent to $2.5 billion in the quarter. Many banks have reported declines in trading revenue for the fourth quarter as markets were abnormally calm last year, which kept investors from actively trading.
Total revenue at the bank was $20.44 billion, up from $19.99 billion in the same period a year earlier.