Bank Earnings Loom Large as Stocks Near Record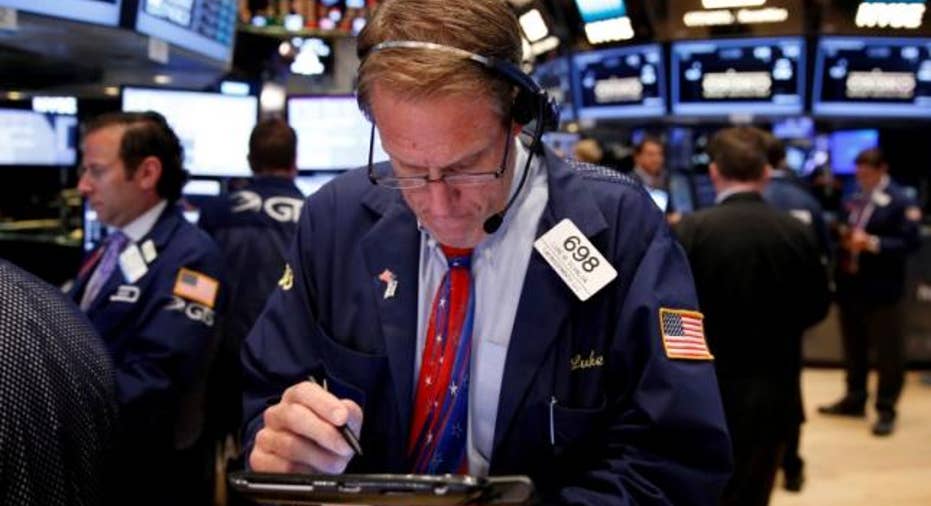 The focus on Wall Street will shift to corporate earnings next week after a strong June jobs report on Friday gave investors confidence that the U.S. economy was on stable footing and left the S&P 500 within a whisper of a new closing record high.
Earnings next week are expected from big banks JPMorgan Chase, Citigroup and Wells Fargo as well as other financial companies such as BlackRock and PNC Financial Services.
Earnings for the sector are expected to decline 5.4 percent.
If bank earnings come in better than expected, the S&P 500 .SPX is likely to push through its record highs set in May 2015 after several failed attempts, as Friday's jobs number helped push the benchmark index to less than one point from its closing record high of 2,130.82.
"Banks are definitely in the spotlight," said Tim Ghriskey, chief investment officer of Solaris Group in Bedford Hills, New York. "There is some trepidation in the market going into this earnings season, the quarter economically was not particularly strong."
Financials have been the worst performing of the 10 major S&P sector groups this year, down nearly 6 percent, as they were hit by reduced expectations for a U.S. interest rate hike by the Federal Reserve and uncertainty in the wake of the vote by Britain to leave the European Union, or "Brexit."
Second-quarter earnings overall are expected to decline 4.7 percent, according to Thomson Reuters data, the fourth straight quarter of negative earnings, but up slightly from the 5 percent decline in the first quarter.
Investors will be looking for confirmation this quarter that earnings are starting to turn, with analysts anticipating a return to growth in the back half of the year, starting with expectations for a 1.8 percent increase in the third quarter.
"What we are hoping ... is that we are starting to see that we have stepped out of the trough in terms of the economy from the first quarter," said Jim Davis, regional investment manager at U.S. Bank Private Client Group in Springfield, Illinois.
"That second-half pickup could translate into some better earnings outlooks." The current price-to-earnings ratio for the S&P 500 is an elevated 18.2 and an increase in profits would make stocks cheaper.
Other notable earnings expected next week include Alcoa Inc, Yum! Brands, Delta Air Lines and CSX Corp.
The end of the week will give investors some insight on the health of the consumer, manufacturing and inflation with monthly retail sales, the consumer and producer price indexes, the Empire State manufacturing survey and a preliminary reading on consumer sentiment.
Yet even with stocks scraping up against a record high, some investors remain cautious in light of uncertainty about the Fed's plan for rates, upcoming U.S. elections and potential ripple effects as the UK begins to move forward with its exit from the European Union.
"It just strikes me there are just too many things that can go wrong over the next couple of months," said Phil Orlando, chief equity market strategist, at Federated Investors, in New York.
(Reporting by Chuck Mikolajczak; Editing by Linda Stern and James Dalgleish)