Bank Earnings Just Got Easier to Understand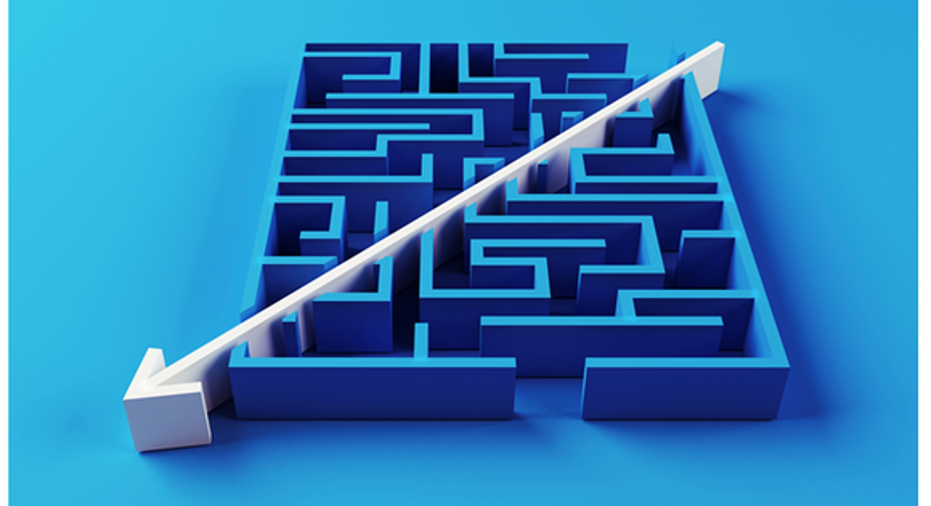 The process of analyzing bank earnings just got a lot easier.
On Tuesday, the regulatory body in charge of accounting rules for publicly traded companies scrapped a 2007 rule that required banks to make oftentimes huge and counterintuitive adjustments to their net incomes based on changes to value of their outstanding bonds.
In the first quarter of 2012, for instance, Bank of America reported a $1.4 billion, or 68%, drop in its quarterly net income. It was a tough time for the nation's second biggest bank by assets, as it was then in the process of absorbing tens billions of dollars' worth of legal expenses stemming from the financial crisis, but it wasn't as challenging as the numbers made it seem.
The decrease in earnings came not from actual losses, but rather from an increase in the value of Bank of America's outstanding bonds -- those held by third-party investors. As the price of its bonds rose, the cost to repurchase them went up as well. Under the dubious assumption that Bank of America would at some point redeem the bonds prior to their maturity date, in turn, it would have to pay more for them -- and thus the loss.
That same quarter, JPMorgan Chase reported a $907 million negative debit valuation adjustment, Morgan Stanley took a $2 billion hit, and Citigroup's net income dropped by $1.3 billion as a result of the mercurial accounting rule.
| Bank | Debit Valuation Adjustment (1Q12) |
| --- | --- |
| Morgan Stanley | ($2.0 billion) |
| Bank of America | ($1.4 billion) |
| Citigroup | ($1.3 billion) |
| JPMorgan Chase | ($907 billion) |
Sources: Morgan Stanley, Bank of America, Citigroup, and JPMorgan Chase.
To be clear, there is method to the rule's madness.
Bank earnings in large part come from borrowing money at low interest rates and then lending the same funds back out at higher rates. This is the essence of interest rate arbitrage. Over the first nine months of this year, for example, Bank of America, Citigroup, and JPMorgan Chase earned approximately half or more of their revenue from doing so.
It stands to reason, then, that a bank would indeed be inclined to redeem its bonds if the interest rate on them decreases, which happens when bond prices rise. But until a bank actually does so, which might not happen, there is no meaningful impact on the bank's business.
This is why so many bankers lobbied against the rule in recent years, with JPMorgan's CEO Jamie Dimon calling it "one of the more ridiculous concepts that's ever been invented in accounting."
Banks have responded through the years by calling out debit valuation adjustments at the top of their quarterly earnings reports, oftentimes even noting it in the headline. This made it easier for investors to adjust for the frequent and substantial impact that the rule had on a bank's net income. Even with these efforts, however, the rule added another challenge to what is already a taxing exercise: analyzing the earnings of the biggest and most complicated companies in the world.
I, for one, am glad that the Financial Accounting Standards Board decided to scrap this rule. And I suspect other bank investors, analysts, and commentators feel the same way.
The article Bank Earnings Just Got Easier to Understand originally appeared on Fool.com.
John Maxfield owns shares of Bank of America. The Motley Fool recommends Bank of America. Try any of our Foolish newsletter services free for 30 days. We Fools may not all hold the same opinions, but we all believe that considering a diverse range of insights makes us better investors. The Motley Fool has a disclosure policy.
Copyright 1995 - 2016 The Motley Fool, LLC. All rights reserved. The Motley Fool has a disclosure policy.