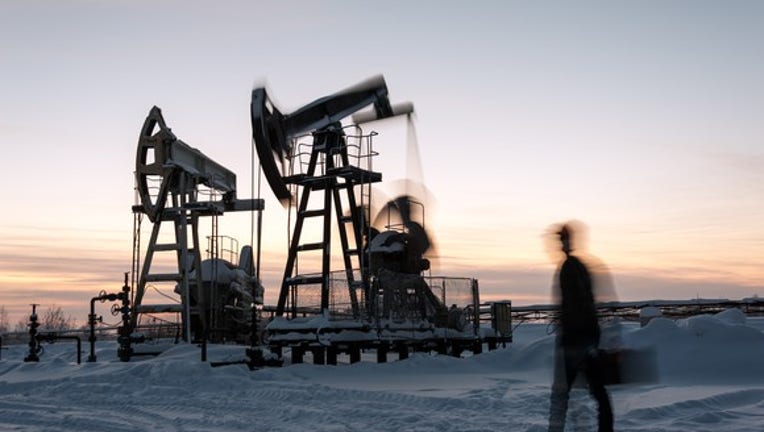 2017 is going to be a big year for Baker Hughes (NYSE: BHI). Not only can investors expect the company to see a rise in revenue and earnings from increased oil and gas activity, but two big corporate changes are set to completely transform this business. When Baker Hughes' management discussed earnings during its most recent conference call, it really went out of its way to talk about these changes and its outlook. Here are several quotes from that call that investors should know about.
Image source: Getty Images.
Outlook for recovery
Much of what CEO Martin Craighead said regarding the outlook for the coming year was very similar to what other oil services executives said on their own respective conference calls. What really stood apart in Craighead's statements, though, was that he explained in a little more in detail some of the uncertainties that could really throw a wrench in these outlooks:
That increase in rig counts is pretty remarkable, and it will most certainly play a large role in oil prices over the next several months. It's worth keeping in mind, though, that shale production alone won't be enough to back-fill the supply decline from other oil reservoirs around the world and meet increasing demand from the developing world. Eventually we will see an uptick; it just may be a little slow in the beginning.
Better late than never
One of the big questions for Baker Hughes in 2016 was whether the now-defunct merger with Halliburton was so much of a distraction that it took its eye off the ball with things like cost control. Craighead wanted to point out that even though the company got a later start, it did a pretty bang-up job in right-sizing the business:
The other corporate deal
With so much attention being paid to the potential merger with General Electric (NYSE: GE), one thing that did get a little overlooked was that Baker Hughes made another major corporate move this past quarter. Both Baker Hughes and its private equity partners CSL Capital Management and West Street Energy Partners will combine their fracking and well cementing business into a single, privately held entity. Baker Hughes will retain 46.7% ownership of the new business. Craighead explained the company's rationale behind this deal:
One thing that was incredibly challenging for Baker Hughes and others this past downturn was managing loads of idle assets like pressure pumping and cementing equipment. Also, these kinds of services are lower-margin than some of the higher-technology services Baker Hughes provides. By doing this deal, it will have the benefit of having an equity ownership in the fracking and cementing aspect of the business without having to allocate much capital to it and focus more of its capital spending on those higher-return businesses.
Image source: Getty Images.
Don't freak out when revenue is down next quarter
Another aspect about this fracking and cementing business segment deal is that it will change some of the accounting for the company. CFO Kimberly Ross was quick to point out that the company's outlook reflects this accounting change:
The big change
Of course, the merger between General Electric and Baker Hughes was going to be at the top of the list of things discussed during this conference call. Craighead wanted to explain why he sees this tie-up as a game changer in the oil and gas business:
10 stocks we like better than Baker Hughes When investing geniuses David and Tom Gardner have a stock tip, it can pay to listen. After all, the newsletter they have run for over a decade, Motley Fool Stock Advisor, has tripled the market.*
David and Tom just revealed what they believe are the 10 best stocks for investors to buy right now... and Baker Hughes wasn't one of them! That's right -- they think these 10 stocks are even better buys.
Click here to learn about these picks!
*Stock Advisor returns as of January 4, 2017
Tyler Crowe owns shares of General Electric. The Motley Fool owns shares of General Electric and Halliburton. The Motley Fool has a disclosure policy.