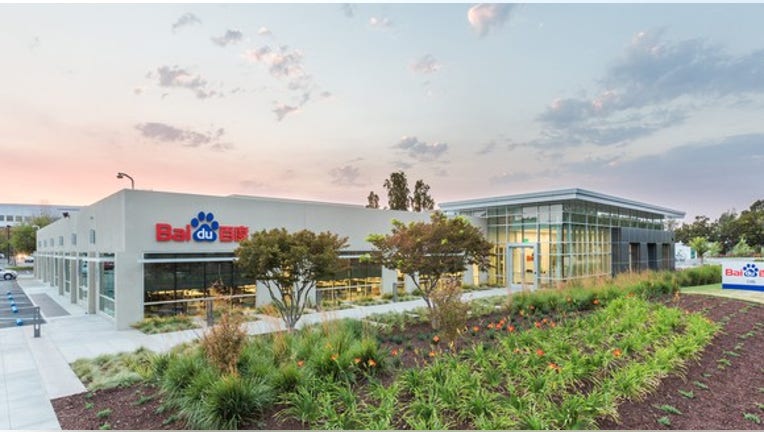 Image source: Baidu.
As bad as things may seem atBaidu(NASDAQ: BIDU)these days, it's not all downticks and despair. Shares of China's leading search engine provider may be trading lower year to date, but one former bull is starting to warm up to the stock's near-term chances to appreciate in value.
Deutsche Bank analyst Alan Hellawell raised his price target on the stock on Thursday, going from $173 to $194. This doesn't mean that he's bullish on the stock again. He is sticking to his hold rating on the stock, concerned about the continuing lack of visibility on the internet giant's profit-slurping online-to-offline initiatives. However, $194 as a goal represents a decent 15% gain from where the stock is now.
Hellawell is encouraged by the progress that Baidu is making in its account reverification process. He also sees margins on Baidu's video business -- a big drag on its bottom line these days -- improving in 2017.
It's still going to be a long way back
It's been nearly three months since Hellawell downgraded Baidu stock, going from buy to hold, on fears that the stock was overvalued. The valuation call wasn't a matter of the stock getting ahead of the fundamentals. The problem with Baidu was that the fundamentals were getting behind the stock.
Baidu has had a rough year. It was already being challenged on the bottom line with its online-to-offline businesses, but a springtime incident rocked Baidu's top line, too. The death of a cancer patient who went for treatment at a questionable treatment center he found through Baidu resulted in social outcry for paid search reform.Regulators would go on to crack downon the way that medical-related sponsored search results are displayed.
Baidu has been lowering its guidance as the year has played out, so even if the stock stands still, it's getting pricier on sales- and earnings-based multiples. Hellawell's price range was lowered from $219 to $201 at the time, trickling all the way down to $173 before Thursday's boost.
The dot-com giant would go on to post another problematic quarterly report after the late September downgrade, delivering the first year-over-year decline in revenue in the company's history. The deconsolidation of its online travel subsidiary weighed on Baidu's revenue growth, but the sting of tighter regulatory scrutiny for its once-lucrative health-related ads is the real problem.
Things may not get easier in the near term. Baidu's guidance calls for a larger decline in revenue during the current quarter. However, if things really are starting to improve with its popular yet profitless streaming video business and its paid search business begins to stabilize, the time for cautious optimism may finally be at hand.
10 stocks we like better than Baidu When investing geniuses David and Tom Gardner have a stock tip, it can pay to listen. After all, the newsletter they have run for over a decade, Motley Fool Stock Advisor, has tripled the market.*
David and Tom just revealed what they believe are the 10 best stocks for investors to buy right now... and Baidu wasn't one of them! That's right -- they think these 10 stocks are even better buys.
Click here to learn about these picks!
*Stock Advisor returns as of Nov. 7, 2016
Rick Munarriz has no position in any stocks mentioned. The Motley Fool owns shares of and recommends Baidu. Try any of our Foolish newsletter services free for 30 days. We Fools may not all hold the same opinions, but we all believe that considering a diverse range of insights makes us better investors. The Motley Fool has a disclosure policy.