Baidu Rocked by Another Health Scandal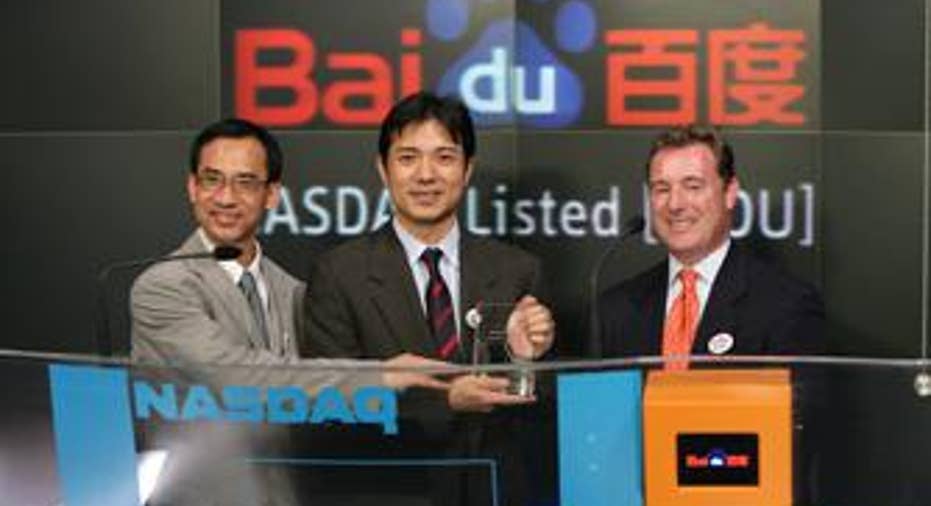 Image source: Baidu.
May is off to a bad start for Baidu investors. Shares of the company behind China's leading search engine have plunged 10% through the first two trading days of the week -- and the month -- after another thorny episode with its health-related advertisers.
A Chinese university student died after seeking treatment for a rare form of cancer. He found the treatment center through a search on Baidu's flagship engine.
There are naturally plenty of meaty questions here. Should a search engine be liable for the actions of its sponsored search results? Was the cancer so advanced that an inept treatment center wouldn't have made a difference? What will this mean for companies that lean on online advertising for revenue in general and Baidu in particular?
We've been here beforeThis isn't the first time that Baidu's stock takes a hit based on the quality of its medical advertisers. It was late 2008 when a television show had a scathing expose,calling out Baidufor taking ads from unlicensed pharmaceuticals providers. The implications were a lot hairier at the time, and Baidu stock plunged 25% in a single day. That makes this week's 10% drop tame by comparison. Baidu moved quickly in 2008, announcing initiatives toclean up its act. The stock has gone on to become a 17-bagger since bottoming out weeks after the 2008 scandal.
There is more at stake this time around. Baidu is a much more valuable company, of course, but there's also the matter of how accountable a platform has to be when it comes to the quality of its sponsors. The Cyberspace Administration of China is apparently setting up a special task force to dig into the situation, and its findings will have deep implications.
Baidu was a on a roll before this week's stumble. It was coming off a well-received quarterly report, with adjusted growth holding steady at a 31% year-over-year clip. Declining earnings and contracting margins continue to be a problem, but Baidu seems to be willing to cash in on some of its more lucrative side ventures that have been weighing on its bottom-line results. Investors were starting to warm up to Baidu again, but now there's this cloud of uncertainty.
The chill in Baidu stock is understandable until this plays out, but don't be surprised if you see investors avoiding China's dot-com darlings in general. Baidu's slump isn't necessarily an opportunity for the country's lesser players. In a climate with investors already hesitant to take chances on Chinese growth stocks given the country's rocky economy and restrictive government, the risks just got higher.
The article Baidu Rocked by Another Health Scandal originally appeared on Fool.com.
Rick Munarriz has no position in any stocks mentioned. The Motley Fool owns shares of and recommends Baidu. Try any of our Foolish newsletter services free for 30 days. We Fools may not all hold the same opinions, but we all believe that considering a diverse range of insights makes us better investors. The Motley Fool has a disclosure policy.
Copyright 1995 - 2016 The Motley Fool, LLC. All rights reserved. The Motley Fool has a disclosure policy.