Baidu Has a Lot to Prove on April 28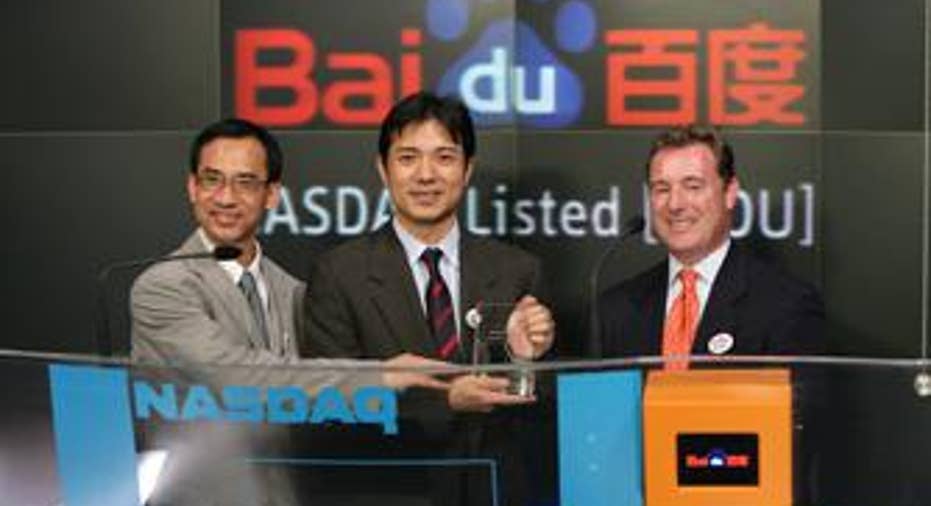 Image source: Baidu.
Shares ofBaidu have finally clawed their way back to where they were when the year began. Now it's time for China's leading search engine to prove that it can build on those gains. It will be posting its latest quarterly results after Thursday's market close.
Baidu stock has been all over the map for an investment that's seemingly gone nowhere in 2016. It closed out last year at $189.04, but by February it had fallen all the way to $139.61 as the market cooled on Chinese growth stocks. Sentiment has turned bullish in recent weeks, and Baidu stock has rallied 37% to kick off this new trading week at $190.76 -- clocking in with a mere 0.9% year-to-date return.
Most of the rally has taken place since Baidu posted well-received quarterly results in late February, and that's the kind of helium that can pop a balloon if the reborn dot-com darling doesn't live up to expectations this week.
We know what Baidu thinks. The guidance it issued two months ago calls for revenue to clock in between $2.379 billion and $2.465 billion for the quarter. That would represent just 21% to 26% in year-over-year growth, and it would be Baidu's weakest top-line growth as a public company, according toS&P Global Market Intelligencedata. However, when you factor in the de-consolidation of Qunar -- the Chinese travel portal that will no longer factor into its reported revenue -- comparable growth is expected to be closer to between 28% and 33%.
This would be healthy growth for most stateside Internet companies, but investors expect more sizzle when they take on the added risk of buying into the Chinese economy.
Baidu's been making a lot of waves outside its search stronghold lately. It revealed on Friday that it's assembling a self-driving car team in Silicon Valley, hoping to grow the team to over 100 researchers and engineers by the end of the year in pursuit of leading the way in autonomous driving technology. There's also been plenty of chatter and actual developments involving spinning off some of its less profitable businesses, including itsgrowing yet profit-drainingstreaming video business -- just as it did when it spun off Qunar.
However, the real story on Thursday may have nothing to do with top-line growth or strategic subsidiary pruning. Net margins have taken a beating since peaking in 2012, and that's not likely to have changed during the first three months of this year. Analysts see another year-over-year decline in earnings despite a healthy double-digit increase in revenue. However, they see things turning around during the latter half of this year, and for that to happen, Baidu will either have to expand its margins organically or offer more concrete details on how it will shake free of earnings-suppressing endeavors. Any visibility that Baidu can offer on that front should move the stock, and after working so hard to get back to where it was when the year began, it would be unfortunate if it comes up empty and stock goes back into the red the way it did during the first few weeks of 2016.
The article Baidu Has a Lot to Prove on April 28 originally appeared on Fool.com.
Rick Munarriz has no position in any stocks mentioned. The Motley Fool owns shares of and recommends Baidu. Try any of our Foolish newsletter services free for 30 days. We Fools may not all hold the same opinions, but we all believe that considering a diverse range of insights makes us better investors. The Motley Fool has a disclosure policy.
Copyright 1995 - 2016 The Motley Fool, LLC. All rights reserved. The Motley Fool has a disclosure policy.