Bad News for Apple and Samsung: Mobile Phone Upgrade Cycles Are Slowing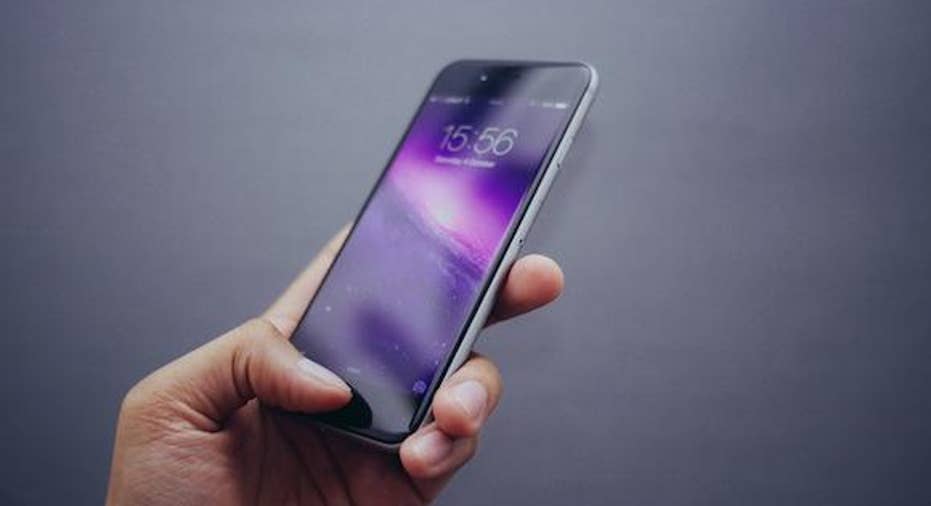 Not that long ago it wasn't unusual for most us to impatiently wait for our two-year cell phone contract to pass so that we could upgrade to the latest phone. We'd head down to the nearest wireless carrier store and scope out the new phones, hoping that maybe we wereeligiblefor an early upgrade.
But those days are largely over, according tonew information fromCitigroup.Americans now take an average of 29 months to upgrade their cell phone, up from 28 months at the end of last year, and an increase of 24 to 26 months that was typical just a couple of years ago, as noted in a recent Wall Street Journal article.And just four years ago, the upgrade cycle was just 22 months.
T-Mobile (NASDAQ: TMUS),Verizon Communications (NYSE: VZ) and AT&Tare largely to blame for the change. Ever since T-Mobile ditched two-year service agreements, Verizon and AT&T eventually followed suit (as did Sprint,before it brought them back) and that's given consumers a clear perspective on exactly how much they're really paying for their devices.
Once they caught a glimpse of the real price of the devices they use -- as opposed to it being hidden in a subsidized cell phone contract -- they've decided to hold onto their phones just a bit longer.
For the most part, this isn't all that bad for wireless carriers. Verizon's Chief Financial Officer Fran Shammo said last month that there wasn't any profit from device sales anyway because all the carriers sold the phones at cost.
But if users are taking longer to upgrade their phones, it's clear that this could be a problem for two of the biggest smartphone makers, Apple (NASDAQ: AAPL) and Samsung (NASDAQOTH: SSNLF).
Both companies now have their ownyearly smartphone upgrade plans, which allow customers to pay the companies directly for their device each month, choose any of the four U.S. wireless providers, and then trade in their smartphone every 12 months for the latest model.
Piper Jaffray analyst Gene Munster said back in February that he believed Apple has already sold about 250,000 iPhones through its upgrade program, which could definitely be considered a success given that it debuted not too long ago. But Munster made a prediction that the iPhone upgrade program would also lower the device's upgrade cycle, which appears unlikely now.
Originally, Munster thought the program would reduce the average iPhone user's upgrade time frame from 22 months to only 15 months. But that 15 month time frame would mean iPhone users would be upgrading their phones 14 months earlier than the average American, based on Citigroup's new data. And with Apple's iPhone sales currently slowing, that quick upgrade time seems even more unlikely.
And as for Samsung...It's a been a rocky road for Samsung's smartphone business over the past year or so. The Galaxy S6 fizzled without much fanfare, and left even the most die-hard Samsung fans disappointed. Sentiment seemed be turning back to Samsung with the recent release of the new Galaxy S7, but the early positive reports may have come from the aggressive promotional activity, and not true consumer demand.
If demand is weak (or weakening) for the S7 shortly after its launch, then longer upgrade cycles are certainly not welcome news for Samsung. Its upgrade program is just a few months old, so we'll have to wait a bit longer to find out if it's helping to drive sales -- but at this point it doesn't sound like investors should hold their breath for that.
What these companies really need The CEO of AT&T's entertainment group, John Stankey, may have put it best at an investor conference last month. Stankey said that smartphones are becoming more like the former PC market, "where ultimately over time you saw more virtualization of service occurring and there was less of a burning need to get into the upgrade cycle for the next new chip and the next new OS to gain access to it." Basically, there aren't enough great new smartphone features to justify frequent upgrades.
If Apple and Samsung want consumers to return the glory days of short upgrade cycles, then the tech companies need to offer up devices that help force their hand. And that's starting to look harder to accomplish than ever before.
The article Bad News for Apple and Samsung: Mobile Phone Upgrade Cycles Are Slowing originally appeared on Fool.com.
Chris Neiger has no position in any stocks mentioned. The Motley Fool owns shares of and recommends Apple and Verizon Communications. Try any of our Foolish newsletter services free for 30 days. We Fools may not all hold the same opinions, but we all believe that considering a diverse range of insights makes us better investors. The Motley Fool has a disclosure policy.
Copyright 1995 - 2016 The Motley Fool, LLC. All rights reserved. The Motley Fool has a disclosure policy.