Back from death's door, Atlantic City's Resorts casino is now profitable and growing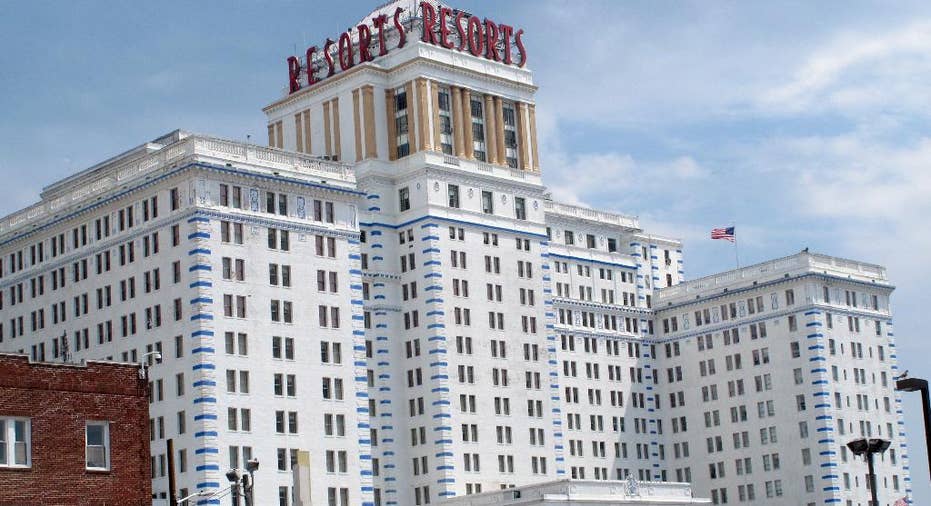 As recently as five years ago, Resorts Casino Hotel was near death, struggling to survive against bigger, newer Atlantic City casinos.
But four competitors have since gone out of business — while Resorts has grown and become profitable by adding amenities, bringing aboard the Mohegan Indian tribe's casino management know-how and keeping prices below those of their competitors.
On Wednesday, Resorts opened a $9.4 million expansion of its meeting and conference space to take advantage of a pressing need in the struggling gambling resort. It also served as a celebration of how far the casino has come against some daunting odds.
"It was dead, and it has been brought back to life," said Resorts President Mark Giannantonio. "The year I started here three years ago, this place lost $12 million. Last year we made $2.5 million. And this year we will do far better than that."
In December 2009, Resorts' then-owners Colony Capital were within hours of handing over the keys to lenders and walking away from the casino. Months later, veteran casino executive Dennis Gomes and New York real estate investor Morris Bailey bought it for $31.5 million and set about reviving the first casino to open in the United States outside of Nevada.
When Gomes died in February 2012, Bailey persevered, continuing to write checks to keep Resorts afloat, convinced that better days were ahead.
"We had a moment of truth: walk away or go forward," Bailey said. "That's why we decided to stay; we believe in Atlantic City. The key was making a financial commitment."
Badly missing Gomes' experience in running a casino, Bailey inked a deal with the Mohegan Indian tribe's highly regarded gambling arm to manage the day-to-day affairs of Resorts, in return for a 10 percent ownership stake in it, and an affiliation deal that allows Resorts access to customer databases of Mohegan-run casinos in Connecticut and Pennsylvania.
In May 2013, Resorts opened the $35 million Jimmy Buffett-themed Margaritaville restaurant, bar and entertainment complex, which helped boost non-gambling revenues and remains one of the Boardwalk's more popular attractions.
Figures released Monday by New Jersey casino regulators show Resorts posted a second-quarter gross operating profit of $4.8 million, a 153 percent increase from the same period last year.
That's before a long-awaited deal takes effect to have PokerStars, the world's largest online poker website, join forces with Resorts; Bailey said Wednesday he expects a licensing decision within "weeks, not months."
David Schwartz, director of the Center for Gaming Research at the University of Nevada-Las Vegas, said Resorts "has shown what it takes to succeed in Atlantic City today."
"They have reinvested in their property offering people a reason to visit," he said. "Mohegan's management has given them an experienced team and a larger promotional reach. The combination of investing in non-gaming attractions and offering value to those who want to gamble in Atlantic City appears to be paying off."
Steve Norton, who was vice president of Resorts when it opened in 1978, said Margaritaville and the expanded meeting space are positive developments for Resorts. But he remains concerned about its future.
"To me, more physical improvements aren't going to help Resorts, and like Bally's and the Taj Mahal, (it) will probably also wind up closing in the near future as overall gaming win, from our same-day markets, continue its inevitable decline," said Norton, who runs a casino consulting firm in Indiana. He said Atlantic City needs more direct airline service from the rest of the country.
Bailey insists Resorts is here to stay.
"We are growing our market share, and we are profitable," he said. "We're very happy with how things have turned out."
___
Wayne Parry can be reached at http://twitter.com/WayneParryAC