Avon Makes Deal With Activist Investors to Avoid Proxy Fight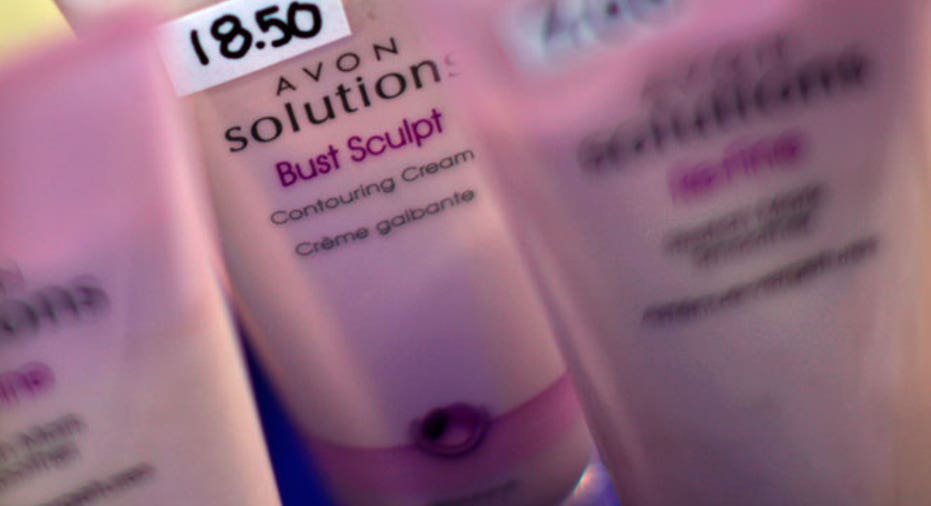 Avon Products has settled a skirmish with activist investors that will enable the embattled beauty-products company to sidestep a proxy fight.
Avon announced Monday morning that it has reached an agreement with Barington Capital Group and NuOrion Partners that will allow them to approve a new independent director for the company's board.
Avon announced Monday that it is appointing former FedEx executive Cathy Ross to its board, a move the investors endorse. After the appointment of Ms. Ross and another director, Avon's board would have 11 members.
As part of the agreement, the Barington-NuOrion group, which owns more than 3% of Avon, won't mount a fight for board seats at the May 26 annual meeting.
The agreement comes as a deadline for the investors to launch such a fight arrived, and after they had privately submitted their nominees.
The agreement will give Avon some peace following a tumultuous several months for the company. After years of declining revenue and a battered stock price, the roughly 130-year-old company this month sold its North American operations to turnaround specialist Cerberus Capital Management.
Cerberus agreed to inject $435 million into Avon and invest $170 million in the North American business. Two weeks ago, the company said it would cut about 2,500 jobs, or some 7% of its workforce, and move its corporate headquarters to the U.K.
Barington and NuOrion, which unveiled their Avon campaign in December as the Cerberus deal was coming together, had been urging changes in the company's board and leadership aimed at spurring a turnaround. The activists called for $500 million to $700 million in cost cuts--above the $350 million the company had targeted--largely by simplifying Avon's management structure and freeing global operations to make decisions on their own.
The activists also wanted the company to focus on international markets and to expand its presence in bricks-and-mortar stores and online, and to renew its dedication to beauty products, rather than items like decorations and home goods.
In recent years, as consumers have turned away from the direct sales for which the company is famous and moved toward the Internet, and as the cosmetics industry has become more competitive, Avon stock has plunged.
The shares have fallen over 50% in the past 12 months, despite a strong rally since January. Avon shares closed 2.3% lower at $4.28 Thursday. Its market value now stands at about $1.86 billion.
In the transaction with Cerberus, the investment firm got to name three directors. That included the appointment of Chan Galbato, chief executive of a Cerberus affiliate, as nonexecutive chairman. Avon and Cerberus said then that they would jointly select two additional independent directors. The Barington-NuOrion group has the right to approve the appointment of one of those.
Based in New York and run by James A. Mitarotonda, Barington has had success with retail companies including Jones Group Inc. and Dillard's. NuOrion was formed in 2014 to invest in troubled companies. Its investments are funded by wealthy families on a deal-by-deal basis. It was founded by Guy Phillips, former head of the global consumer and retail investment-banking unit of UBS Group.
Write to Dana Cimilluca at dana.cimilluca@wsj.com and David Benoit at david.benoit@wsj.com