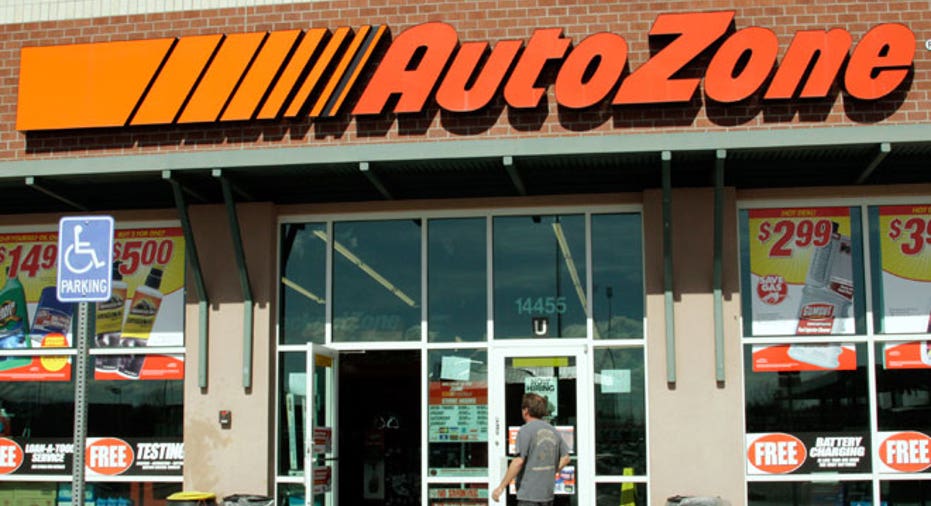 AutoZone reported its profit grew 8% and easily topped expectations in its latest quarter as sales climbed and the company continued to rework its distribution process.
Shares in the company, flat over the past three months, added 1.6% to $787.05 in light premarket trading.
Sales at domestic stores open at least a year rose 3.6% for the Memphis, Tenn., replacement-part retailer. The company has worked on increasing its inventory levels and selection, and efforts have included the opening of mega hub locations and more frequent deliveries to stores.
At the end of the quarter, Chief Executive Bill Rhodes said, the company expanded its increased frequency of distribution center deliveries to 1,300 domestic AutoZone stores and expects by the end of the fiscal year to be servicing about 2,000 of its more than 5,000 domestic AutoZone stores. The company continues to plan to open five additional mega hubs by the end of the fiscal year.
Inventory per store edged up 0.3% from a year earlier, while overall inventory rose 3.9% primarily because of new store openings. In the latest period, AutoZone opened 30 new stores in the U.S. to bring its tally to 5,193.
In all, the company reported a profit of $228.6 million, or $7.43 a share, up from $211.7 million, or $6.51 a share, a year earlier. Revenue grew 5.3% to $2.26 billion.
Analysts had projected profit at $7.28 a share on $2.26 billion in sales, according to Thomson Reuters.
Gross margin edged up to 52.7% from 52.2% a year earlier, because of higher merchandise margins partially offset by higher supply chain costs.
Last month, parts-seller Advance Auto Parts Inc. reported its profit plunged in the final quarter of the year, hurt by weaker sales and fewer selling days in the quarter, though the company trimmed expenses and results beat Wall Street expectations.
Write to Anne Steele at Anne.Steele@wsj.com