AutoZone Earnings Rise but Fall Short of Estimates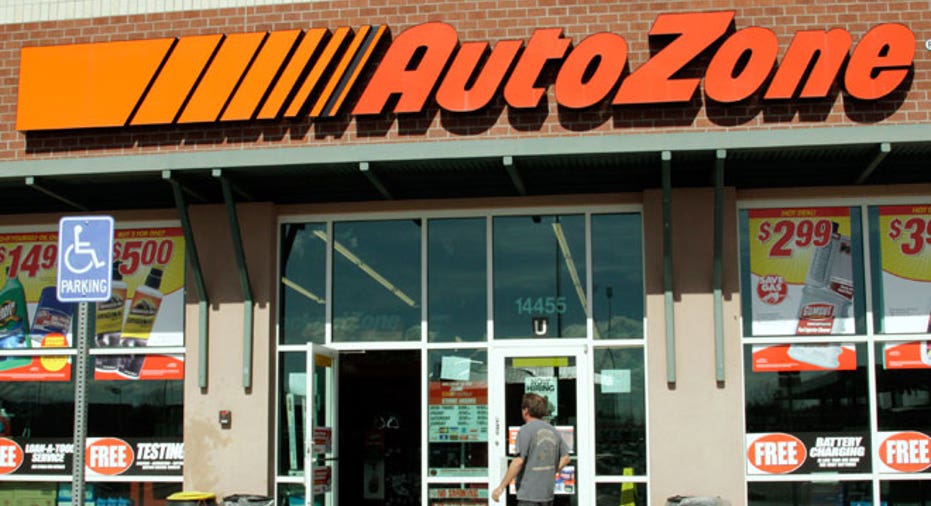 AutoZone on Tuesday reported 5.9% profit growth in the most recent quarter, though results came in solidly below expectations as the replacement-part retailer overhauls its distribution process.
Sales at domestic stores open at least a year rose 2% for the Memphis, Tenn., company, which has been working to increase inventory and selection in part by opening mega hub locations and making more frequent deliveries to stores.
Chief Executive Bill Rhodes said the company expanded its initiative of increased frequency of distribution center deliveries to 1,600 domestic AutoZone stores and expects by the end of the fiscal year to be servicing about 2,000 of its more than 5,000 domestic stores. The company plans to open four additional mega hubs by the end of the fiscal year.
Inventory per store was flat from a year ago, while overall inventory rose 3.7%, mostly owing to new store openings. In the latest period, AutoZone opened 33 new stores in the U.S. to bring its tally to 5,226.
In all for its fiscal third quarter, AutoZone reported a profit of $327.5 million, or $10.77 a share, up from $309.1 million, or $9.57 a share, a year earlier. Revenue grew 4% to $2.59 billion.
Analysts polled by Thomson Reuters had projected profit of $10.92 a share on $2.65 billion in sales.
Gross margin edged up to 52.8% from 52.3% a year earlier, as higher merchandise margins were partially offset by higher supply chain costs.
Shares, inactive premarket, have lost 4.6% over the past three months to $742.08.
Last week, rival Advance Auto Parts Inc. reported its profit fell 7.2% in the most recent quarter as sales skidded on availability and service shortfalls.
Write to Anne Steele at Anne.Steele@wsj.com