Automakers post mixed December U.S. new vehicle sales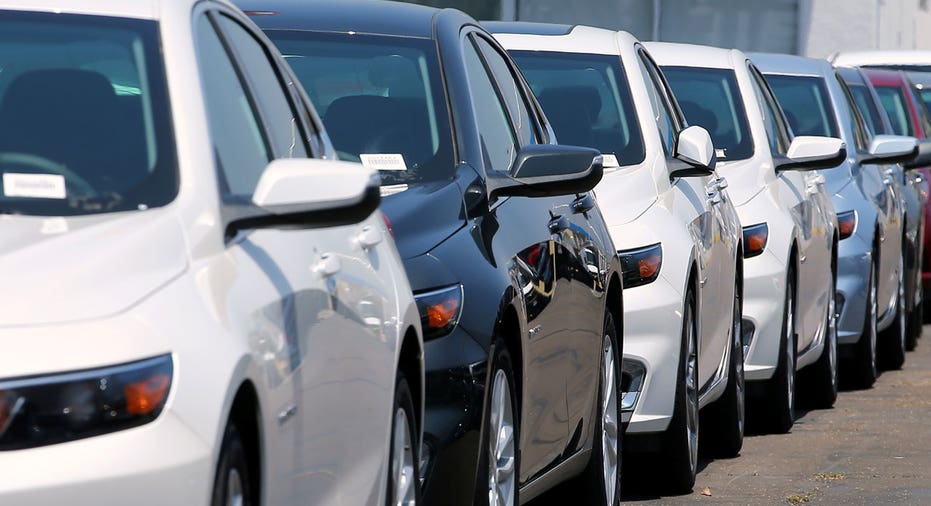 DETROIT (Reuters) - Major automakers on Wednesday reported mixed U.S. sales figures for December, helped in part by large consumer discounts aimed at moving vehicles off dealer lots by the end of the year.
December capped another strong year for U.S. new vehicle sales, with final 2017 figures - which are yet to be in - set to be just shy of the record 17.55 million units sold in 2016.
Throughout 2017, automakers benefited from a continuing consumer shift away from passenger cars to more profitable pickup trucks and SUVs.
Industry observers expect sales to edge lower in 2018 after a long bull run, thanks to a saturated market and rising interest rates, which will lead to increased monthly payments for consumers and reduce their purchasing power.
Consumer discounts also remain a concern moving forward. Discounts in excess of 10 percent of a vehicle's sticker price are considered unhealthy for resale values and in December, auto consultancies J.D. Power and LMC estimated discounts had surpassed 10 percent for the 17th time in the last 18 months.
General Motors Co (NYSE:GM) reported a 3.3 percent drop in sales in December, driven by a decline in lower-margin fleet sales to government agencies and rental car companies. The company's retail sales were up 1.8 percent in December.
For the full year, GM's sales were down 1.3 percent. The automaker said its average transaction price hit $35,400, above the industry average of $31,600.
The No. 1 U.S. automaker said it expects industry-wide U.S. new vehicle sales in 2018 "in the high 16 million-unit range."
"This year, many consumers will see their take-home pay rise because of tax reform," GM chief economist Mustafa Mohatarem said in a statement. "That will keep the broad economy growing, and help keep sales at very healthy levels even as the Fed increases interest rates."
Ford Motor Co (NYSE:F) reported a 0.9 percent increase in sales for December, fueled by a 17 percent increase in fleet sales.
The No. 2 U.S. automaker said retail sales were down 4 percent and that lucrative pickup truck sales were 1 percent lower than in December 2016.
Fiat Chrysler Automobiles NV (FCA) posted an 11 percent sales decrease for the month, with retail sales dropping 3 percent. Fleet sales slumped 42 percent, in line with a company strategy over the last year to cut back on this low-margin way to offload product.
In morning trading, GM shares were up 2.4 percent, Ford shares were up 0.6 percent and Fiat Chrysler was up 0.5 percent.
(Reporting by Nick Carey; Editing by Bernadette Baum)