Autoliv Inc.'s Results Drive Past Expectations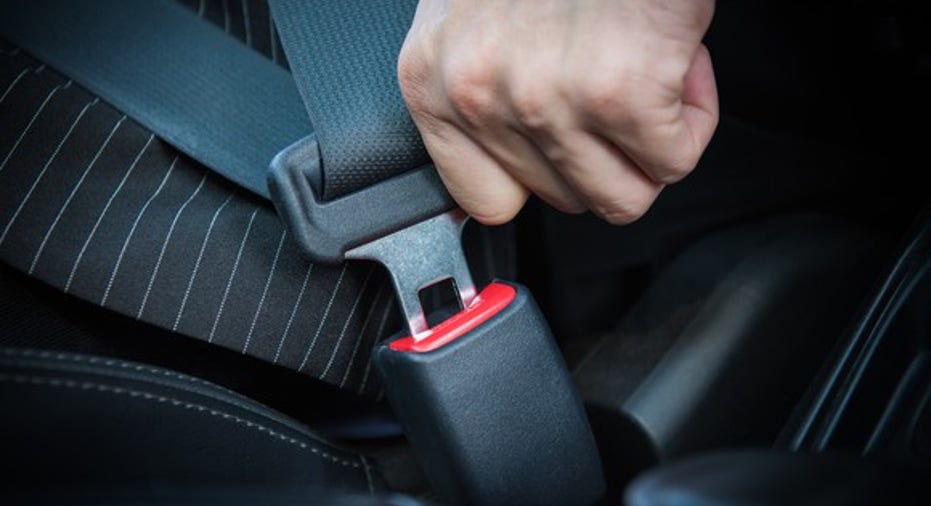 Autoliv's (NYSE: ALV) first-quarter results came in well above its guidance thanks to strong seatbelt sales growth in both Europe and North America. That puts the company on pace to meet its full-year expectations for both organic revenue growth and adjusted operating margin. That said, the company is starting to see some uncertainties in the market, which could affect results if current trends continue.
Autoliv results: The raw numbers
| Metric | Q1 2017 | Q1 2016 | Year-Over-Year Change |
| --- | --- | --- | --- |
| Revenue | $2.6 billion | $2.4 billion | 7.3% |
| Operating income | $217.6 million | $205.2 million | 6% |
| Adjusted EPS | $1.65 | $1.66 | (0.6%) |
Data source: Autoliv.
Image source: Getty Images.
What happened with Autoliv this quarter?
Healthy organic sales growth drove results this quarter.
Autoliv anticipated that organic sales would grow by more than 3% this quarter. However, thanks in part to strong seatbelt sales, organic sales rose 4.4% in the quarter. Add in another good quarter for its recently added break systems joint venture, which added 5% to the top line, and total sales rose more than 7% despite continued foreign currency headwinds, which had a 2% impact on total sales. Meanwhile, the company's adjusted operating margin was 8.4%, which also drove past expectations that this metric would be around 8%.
Driving the organic sales growth was Autoliv's passive safety segment where organic sales rose 4.7% to $2 billion. Leading the way were seat belts, where sales were up 6% to $687.1 million. Meanwhile, airbag sales were also healthy at 4.1%, rising to $1.4 billion in the quarter.
Sales in the electronics' division jumped 27.8% versus last year to $583.3 million thanks to the addition of the brake systems joint venture. That said, sales on an organic growth basis were only up 2.9%. Leading the way was active safety, which was up 3.4% year over year to $191.5 million, which offset slower sales growth from restraint control and sensing, which was up 2.6% to $254.7 million.
While sales and operating income rose, margins did slip a bit versus last year because of an increase in R, D&E. Meanwhile, operating cash flow also declined, falling 25.6% from the year-ago period thanks to changes in working capital and other items.
What management had to say
Autoliv CEO Jan Carlson commented on what drove its first-quarter results, saying:
As Carlson points out, the company benefited from stronger-than-anticipated orders, especially in its passive safety segment. He also noted in the release that Autoliv is working to bulk up the company's engineering efforts so it can execute on the high level of orders it's receiving. However, despite the strain as it staffs up, the company was able to deliver double-digit operating margins in passive safety during the quarter.
Looking forward
Carlson stated in the press release that while light vehicle production grew nearly 6% last quarter, the company "currently see[s] some uncertainties relating to light vehicle production growth, including high inventory levels and slower sales momentum, especially in North America and China." He said the company is monitoring the situation closely and will act if necessary. That said, as of right now, the company's full-year outlook remains unchanged, with expectations that organic sales will grow around 4% and adjusted operating margin will be about 8.5%.
10 stocks we like better than AutolivWhen investing geniuses David and Tom Gardner have a stock tip, it can pay to listen. After all, the newsletter they have run for over a decade, Motley Fool Stock Advisor, has tripled the market.*
David and Tom just revealed what they believe are the 10 best stocks for investors to buy right now...and Autoliv wasn't one of them! That's right -- they think these 10 stocks are even better buys.
Click here to learn about these picks!
*Stock Advisor returns as of April 3, 2017.
Matt DiLallo has no position in any stocks mentioned. The Motley Fool recommends Autoliv. The Motley Fool has a disclosure policy.