Auto Stocks Slump After Trump Threatens German Carmakers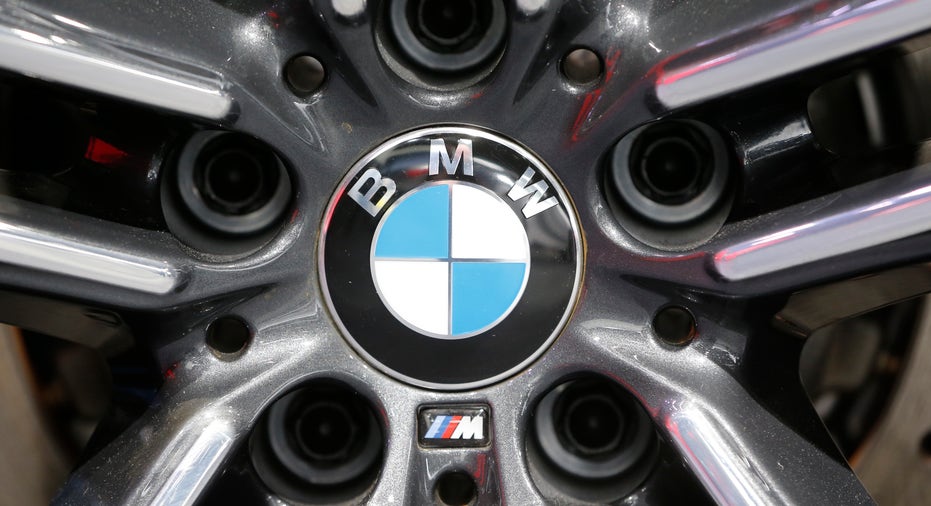 Shares in German carmakers BMW, Daimler and Volkswagen fell on Monday after United States President-elect Donald Trump warned he will impose a border tax of 35 percent on vehicles imported from abroad to the U.S. market.
All three carmakers have invested heavily in factories in Mexico, where production costs are lower than the United States, with an eye to exporting smaller vehicles to the U.S. market.
In an interview with German newspaper Bild on Sunday, Trump sharply criticised the German carmakers for failing to produce more cars on U.S. soil.
"Freetrade is certainly under threat. But everyone in Europe knows - especially in Germany - that as an export nation, the U.S. has more leverage. They have the bigger market and a stronger domestic economic activity. They do not depend on exports as much as Germany does. And if they decide to tighten the thumbscrews we will not have a choice but to obey. Because otherwise jobs in Germany will face difficulties. So car makers will think about more investment in the U.S. now to calm down Mr. Trump", said Robert Halver, head of capital markets analysis at Baader Bank.
Mercedes-Benz and BMW already have sizeable factories in the United States where they build higher-margin sports utility vehicles (SUVs). BMW shares were down 0.85 percent, shares in Daimler were 1.54 percent lower and Volkswagen shares were trading 1.07 percent lower shortly in early trading in Frankfurt.
A BMW spokeswoman said a BMW Group plant in the central Mexican city of San Luis Potosi would build the BMW 3 Series starting from 2019, with the output intended for the world market. The plant in Mexico would be an addition to existing 3 Series production facilities in Germany and China.
In June last year, BMW broke ground on the plant, pledging to invest $2.2 billion in Mexico by 2019 for annual production of 150,000 cars.
Daimler has said it plans to begin assembling Mercedes-Benz vehicles in 2018 from a $1 billion facility shared with Renault-Nissan in Aguascalientes in Mexico. Daimler was not immediately available for comment.
Last year VW's Audi division inaugurated a $1.3 billion production facility with 150,000 vehicle production capacity near Puebla, Mexico. Audi said it will build electric and petrol Q5 SUVs in Mexico. Audi was not immediately reachable for comment.
Trump went on to say Germany was a great car producer, noting that Mercedes-Benz cars were a frequent sight in New York, but claimed there was not enough reciprocity.
Germans were not buying Chevrolets at the same rate, he said, calling the business relationship an unfair one-way street.
Chevrolet sales have fallen sharply in Europe since parent company General Motors in 2013 said it will drop the Chevrolet brand in Europe by the end of 2015. Since then, GM has focused instead on promoting its Opel and Vauxhall brands