Auto Makers Cruise to Sales Gains in March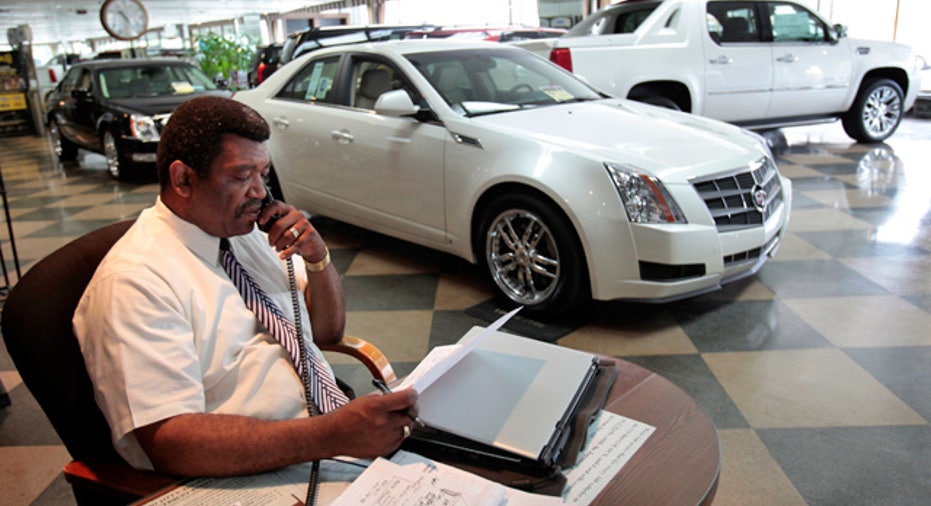 Auto makers cruised through another month of gains in U.S. sales in March as favorable weather and a pair of extra selling days helped drive the industry toward its highest expected monthly volume in a decade.
Ford Motor reported sales rose 7.8% in the month to 253,064. F-series pickup sales rose 9% to their best March while Ford brand SUVs saw their best sales for the month since 2001.
General Motors' sales for the month edged up 0.9% to 252,128 as rental deliveries fell 33%. Retail sales, meanwhile, rose 5.9%.
Fiat Chrysler Automobiles posted an 8.1% rise to 213,187 vehicles sold during the month, for the Italian-U.S. auto maker's highest sales for March in a decade. Jeep sales soared 15% for the brand's 30th consecutive month of year-over-year gains and best March yet. Minivans also logged record sales, with van sales of the Dodge Grand Caravan and Chrysler Town & Country more than doubling.
As car makers' tallies roll in Friday, March auto sales in the U.S. are expected to total roughly 1.66 million, at a seasonally adjusted annual rate of 17.3 million units, according to WardsAuto. That volume represents a roughly 7% increase versus the same period a year ago, and is attributed to two more selling days last month compared with March 2015.
WardsAuto.com predicted March would have the highest sales by volume of any month in the past decade at 1.7 million, and that the daily sales rate will increase for the eighth consecutive month from a year ago.
Good weather and the two extra selling days should help auto makers maintain their record pace, but sales are expected to be flat or even slightly down on a selling-day adjusted basis. RBC Capital Markets analyst Joseph Spak predicted that inventories decreased from February, and that investors will be looking for any signs that auto makers are scaling back their production plans.
Regardless of any plateau for auto sales, demand continues to benefit from low fuel prices and an improving job market. Interest rates are also likely to remain low, as Federal Reserve Chairwoman Janet Yellen said in a speech Tuesday in New York that the central bank will be cautious about raising rates in light of uncertainty in the global financial markets.
The street will be expecting auto sales to continue their blistering pace, with continued strength in SUVs, light trucks and crossovers. Still, Honda Motor's new Civic is also expected to drive sales growth for the Japanese auto maker, even as car sales continue to shrink as a portion of the overall market. Pickup trucks and small crossovers are expected to remain among the hottest sellers. Trucks and SUVs made up 57% of sales in February, according to Autodata Corp.
J.D. Power and LMC Automotive, however, forecast retail sales of light vehicles will be down slightly in March. But LMC senior vice president of forecasting Jeff Schuscter said "the outlook for the year remains robust" and that despite the softness in March, year-to-date sales volume remain roughly 5% ahead of a year ago through three months.
Kelley Blue Book estimates the average transaction price for light vehicles rose 2% from a year ago to $33,666 in March.
Write to Anne Steele at Anne.Steele@wsj.com