Australia Helps Vail Resorts Narrow Its Losses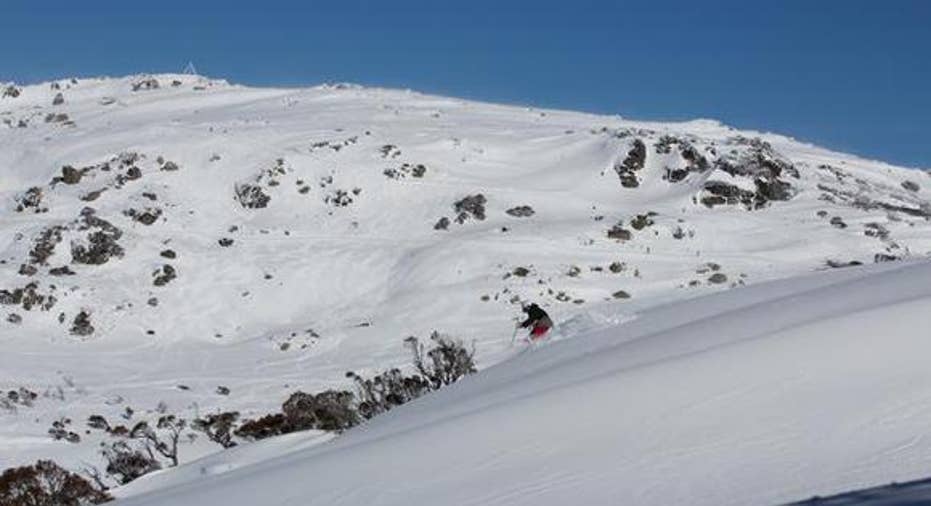 The Perisher resort in Australia. Image source: Vail Resorts.
Ski resort specialist Vail Resorts has an extremely seasonal business, and until its recent acquisition of the Perisher resort in Australia, all of its resorts had been in the Northern Hemisphere and therefore left the company struggling through half the year. Coming into Monday morning's fiscal first-quarter financial report, Vail Resorts investors expected a typical autumn loss in advance of the high ski season. Perisher wasn't able entirely to offset the operating costs of Vail Resorts' key properties in the Tahoe and Park City area, but it did help the resort operator post smaller losses than most investors had expected. Let's look more closely at how Vail Resorts did and what's on tap for the coming winter.
Vail Resorts says g'day to AustraliaVail Resorts' fiscal first-quarter results included accelerated growth in sales from past years. Revenue jumped 36% to $174.6 million, which was substantially faster than the consensus forecast for a 31% growth rate. The company's net loss amounted to $59.7 million, but the resulting per-share loss of $1.63 was more than a dime per share less than most investors had expected to see from the resort operator.
Perisher had a direct impact on Vail's results. The company brought in $20.2 million in lift revenue and $3.4 million from ski-school enrollment, helping to lead a two-thirds jump in overall revenue from the Mountain segment. Overall, the Mountain division reported a 30% smaller loss this quarter than it did in the corresponding quarter last year.
Elsewhere, the Lodging segment saw more modest increases of 10% in net revenue, but a slower pace of increases in expenses helped the unit nearly quadruple its adjusted operating earnings. Daily rates on hotel rooms and condominiums were higher, and revenue per available room jumped a combined 11% from year-ago levels. The Real Estate segment posted relatively flat revenue but nearly tripled its adjusted operating earnings from its results in the first quarter of the previous fiscal year. The company said it closed on several properties, including two units at the Ritz-Carlton Residences property in Vail, where it licenses the Ritz-Carlton name from parent company Marriott .
CEO Rob Katz found a lot of positives. "We were very pleased with our results in the quarter," Katz said, "with strong summer visitation to our U.S. mountain resorts driving increases in all of our key lies of business bolstered by the investments we have made in new summer activities." Katz also highlighted the importance of Australia, pointed to results at Perisher that exceeded expectations thanks to strong season-pass sales and higher overall visitation.
Can Vail Resorts cash in on winter?Katz also talked about solid numbers on early season-pass sales, although the outperformance has moderated somewhat since last quarter's report. Through Dec. 5, season pass sales were up 19% in dollar terms from the previous year, with the actual number of passes sold up 13%. Those figures are about three percentage points weaker than they were in late September but still represent significant trends ahead of last season's pace. Vail pointed specifically to some weakness in international sales, but domestic traffic has more than made up for that headwind. Colorado and Utah have been standout markets for Vail Resorts so far in the season-pass selling season.
Despite its optimism, Vail Resorts chose not to make major changes to its guidance for fiscal 2016. Rather, identifying the fact that its key season is just now beginning, it simply reiterated past adjusted EBITDA guidance for the full year, which suggested growth of about 10% to 18% from fiscal 2015.
Vail Resorts did talk about capital projects for next year. The company hopes to add a 500-seat restaurant at the top of one of its chairlifts at Breckenridge, taking advantage of spectacular views to provide attractions to skiers and non-skiers alike. In addition, an upgrade of one of its Vail chairlifts should boost traffic among key areas of its property there. All told, Vail expects to spend about $100 million on these two projects.
Vail Resorts stock opened higher following the news, sending the stock to new all-time highs. Investors appear excited about the potential for the coming season, and the prospect for smoother seasonal results thanks to Perisher's influence could make Vail shares even more attractive to conservative investors. In the meantime, investors just want to see plenty of snow in the West in order for Vail to take full advantage.
The article Australia Helps Vail Resorts Narrow Its Losses originally appeared on Fool.com.
Dan Caplinger has no position in any stocks mentioned. The Motley Fool recommends Marriott International and Vail Resorts. Try any of our Foolish newsletter services free for 30 days. We Fools may not all hold the same opinions, but we all believe that considering a diverse range of insights makes us better investors. The Motley Fool has a disclosure policy.
Copyright 1995 - 2015 The Motley Fool, LLC. All rights reserved. The Motley Fool has a disclosure policy.