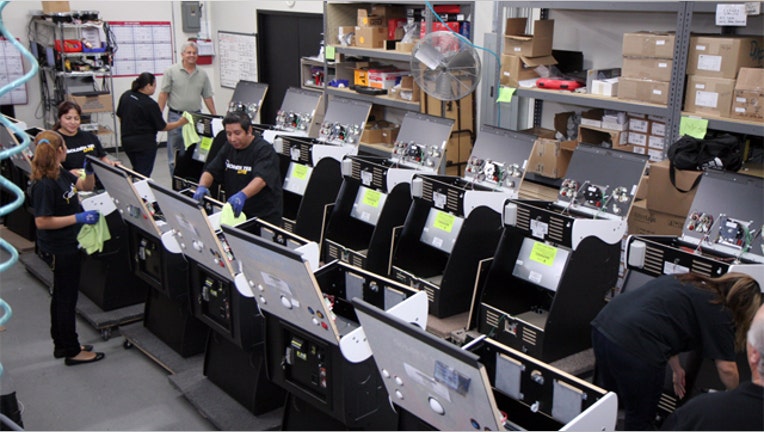 A gauge of U.S. business prices was flat in August, a sign of continued mild inflationary pressures as Federal Reserve officials debate whether to raise short-term interest rates.
The producer-price index for final demand, measuring changes in the prices that U.S. companies receive for their goods and services, was unchanged on a seasonally adjusted basis in August compared with the prior month, the Labor Department said Thursday. Economists surveyed by The Wall Street Journal had expected a 0.1% increase.
Falling prices for food and energy helped depress the headline price index. Excluding those often-volatile categories, prices rose 0.1% last month, as forecasters had expected.
Prices were up 0.3% from July when excluding food, energy and a jumpy measure of wholesaler and retailer margins known as trade services.
The PPI was flat in August from a year earlier, up from July's annual decline of 0.2%. Prices were up 1.2% on the year when excluding food, energy and trade services.
The outlook for U.S. inflation is a key consideration for the Federal Reserve as officials prepare for next week's policy meeting. The central bank targets 2% annual inflation, as measured by the Commerce Department's personal consumption expenditures price index, but price growth has undershot that benchmark for more than four years.
The Fed's last policy statement in late July said that inflation was "expected to remain low in the near term, in part because of earlier declines in energy prices, but to rise to 2% over the medium term as the transitory effects of past declines in energy and import prices dissipate and the labor market strengthens further."
Chairwoman Janet Yellen and other Fed officials have said they plan to raise short-term interest rates at a gradual pace in the coming years to keep inflation under control without derailing U.S. economic growth. The central bank last December raised its benchmark federal-funds rate, which had been held near zero for seven years, to a range of 0.25% to 0.5%. Some policy makers, however, have said they want to see more evidence that inflation is on the rise before raising rates again.
"The inflation data overall have not been suggesting disinflation or deflation, but the flat trend line is enough below target that, in my opinion, the shortfall cannot be considered immaterial," Federal Reserve Bank of Atlanta President Dennis Lockhart said Monday. "I find this to be an awkward state of affairs."
The U.S. central bank's policy-making committee is scheduled to meet Tuesday and Wednesday in Washington.
The Fed-preferred PCE price index rose 0.8% in July from a year earlier, and prices excluding food and energy were up 1.6% on the year for the fifth consecutive month. Another broad inflation gauge, the Labor Department's consumer-price index, also rose 0.8% on the year in July while core prices were up 2.2%.
Write to Ben Leubsdorf at ben.leubsdorf@wsj.com and Eric Morath at eric.morath@wsj.com