Atwood Oceanics, Inc.'s Stock Is Rallying With Crude Today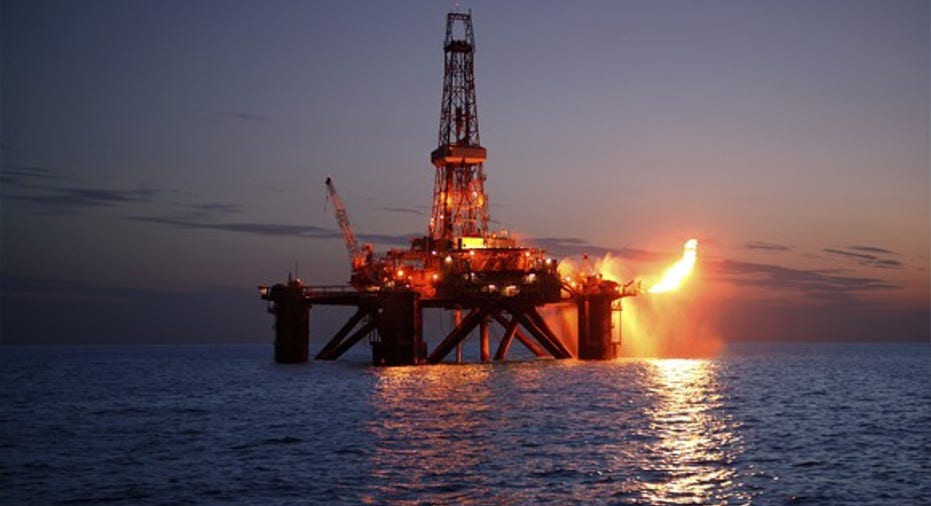 Image source: Getty Images.
What: A big rebound in the oil market fueled Atwood Oceanics' stock on Friday, which was up 10% at 3:30 p.m. EDT.
So what: After sinking for much of the week, crude oil reversed course on Friday, closing up nearly 4%. Fueling this rise was a weaker U.S. dollar, largely due to the market pricing in a higher probability that the U.K. will vote to stay in the European Union. That rising tide lifted all boats, especially smaller offshore drillers like Atwood Oceanics, though larger rivals Transocean and ENSCO were also higher today, rising 8% and 5%, respectively, by the mid-afternoon.
Offshore drillers have been pretty volatile all week, with this particular trio slumping on Thursday, only to rally sharply today:
Driving this volatility is the market's uncertainty about where crude will go next. Some analysts see oil falling back to the low $40s while others are much more bullish.
The outlook for the price of oil is important to Atwood Oceanics. Weak oil prices over the past couple of years sapped demand for drilling rigs, causing rivals like Transocean to idle and retire rigs. This trend is a concern for Atwood because it could be forced to idle more of its rigs when their contracts expire over the next year. Analysts at Johnson Rice cited that very risk when they downgraded the stock from buy to hold on Monday. Johnson Rice much prefers ENSCO at the moment, which was upgraded from hold to accumulate due to its discounted valuation relative to peers like Atwood. That valuation discount aside, higher oil prices reduce the risk that Atwood will have to idle the bulk of its fleet, which is what's driving the stock higher today.
Now what: While oil is rallying, theoil market is still shrouded in uncertainty. This is fueling continued volatility in the sector, which will likely continue be a big driver of Atwood Oceanics' stock price.
The article Atwood Oceanics, Inc.'s Stock Is Rallying With Crude Today originally appeared on Fool.com.
Matt DiLallo has no position in any stocks mentioned. The Motley Fool owns shares of and recommends Atwood Oceanics. Try any of our Foolish newsletter services free for 30 days. We Fools may not all hold the same opinions, but we all believe that considering a diverse range of insights makes us better investors. The Motley Fool has a disclosure policy.
Copyright 1995 - 2016 The Motley Fool, LLC. All rights reserved. The Motley Fool has a disclosure policy.