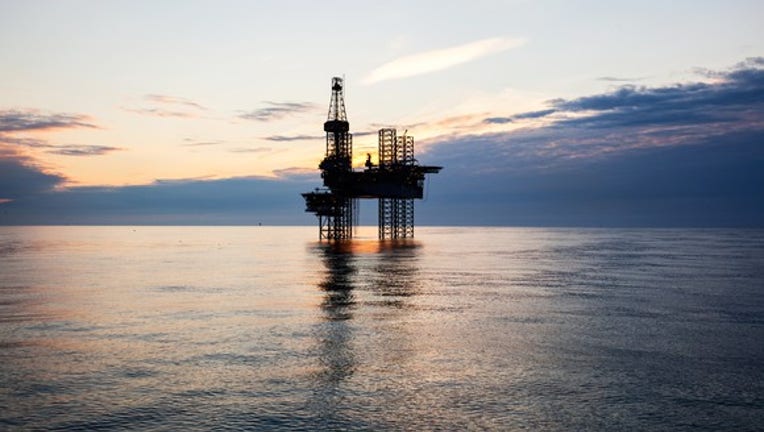 Image source: Getty Images.
The deepening decline of the offshore drilling market finally caught up withAtwood Oceanics (NYSE: ATW) during its fiscal fourth quarter. The offshore driller reported a significant slide in both revenue and profitability after the contracts of several drilling rigs either expired or adjusted to lower dayrates. On top of that, Atwood recorded several impairment charges, which impacted profitability. Unfortunately, it appears that a recovery in the offshore drilling market could still be several months away, which likely means more rough quarters up ahead.
Atwood Oceanics results: The raw numbers
Data source: Atwood Oceanics. YOY = year over year.
What happened with Atwood Oceanics this quarter?
Atwood Oceanics has fewer rigs working these days:
Atwood's revenue plunged because it has had to idle or retire a significant portion of its fleet, including its entire deepwater fleet. Because of that, deepwater revenue evaporated, going from $78 million in the year-ago quarter to nothing in the company's fiscal fourth quarter. Meanwhile, revenue from jackups plunged 63% to $27 million while ultra-deepwater drillship revenue sank 22.2% to $154 million.
The company cut costs to alleviate some of thisdecline. Drilling costs, for example, dropped 35.4% to $82 million while general and administrative expenses fell 18.8% to $11.9 million.
Also weighing on earnings were several non-cash charges including a $38.6 million (or $0.60 per share) asset impairment charge and a $3.9 million (or $0.06 per share) charge for excessive or obsolete materials and supplies. Partially offsetting these charges was a $10.2 million (or $0.10 per share) gain on the early extinguishment of debt. After adjusting for these charges, earnings would have been $0.63 per share, which was still down 72.8% year over year.
What management had to say
CEO Robert Saltiel,discussing the company's results during its quarterly conference call, said:
Atwood Oceanics turned in a much stronger quarter than it would if it did not have the bulk of its ultra-deepwater fleet under lucrative long-term contracts. The company plans to use those contracts as well as an improving balance sheet as a bridge to see it through to the eventual recovery in the offshore drilling market.
Looking forward
On the timing of that recovery, Saltiel commented:
Given where oil prices are right now, producers are not yet prepared to boost their offshore drilling budgets, which means that there will be a limited number of new contracts going out for bid to Atwood Oceanics and its peers at least through the early part of next year. That said, offshore drilling companies are starting to grow more optimistic about the back half of 2017. For example,Transocean (NYSE: RIG) CEO Jeremy Thigpen said on his company's recent quarterly conference call that "2017 will represent the trough for spending in the offshore market." Furthermore, the Transocean CEO believes that "in the near term, based on current commodity prices and market conditions, we expect to see an increase in both interest and contracting activity as we move through 2017, with a stronger recovery forecasted in 2018." Because of that view, Transocean is already starting to prepare for that recovery by bolstering its balance sheet and getting some rigs ready for reactivation. In other words, there is a slight glimmer of hope on the horizon that better days lie ahead for offshore drillers.
Forget the 2016 Election: 10 stocks we like better than Atwood Oceanics Donald Trump was just elected president, and volatility is up. But here's why you should ignore the election:
Investing geniuses Tom and David Gardner have spent a long time beating the market no matter who's in the White House. In fact, the newsletter they have run for over a decade, Motley Fool Stock Advisor, has tripled the market.*
David and Tom just revealed what they believe are the ten best stocks for investors to buy right now... and Atwood Oceanics wasn't one of them! That's right -- they think these 10 stocks are even better buys.
Click here to learn about these picks!
*Stock Advisor returns as of November 7, 2016.
Matt DiLallo has no position in any stocks mentioned. The Motley Fool owns shares of and recommends Atwood Oceanics. Try any of our Foolish newsletter services free for 30 days. We Fools may not all hold the same opinions, but we all believe that considering a diverse range of insights makes us better investors. The Motley Fool has a disclosure policy.