Attorney general certifies most proposed ballot questions, including ones on pot legalization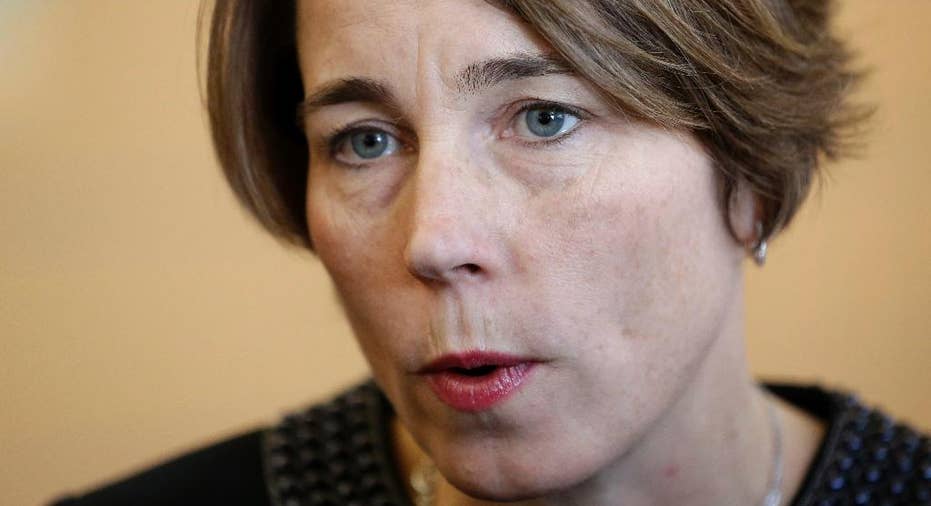 The state's attorney general cleared the way on Wednesday for supporters of more than 20 proposed ballot questions, including ones calling for the legalization of recreational marijuana use, to proceed with efforts to place the measures before Massachusetts voters next year.
Attorney General Maura Healey ruled on the constitutionality of initiative petitions filed earlier this summer by residents seeking new laws or changes in the state's constitution.
Among a handful rejected by Healey was one that sought to legalize the sale of fireworks in Massachusetts. Healey said the measure ran afoul of requirements for initiative petitions by containing sections — one pertaining to fireworks sales and one to storage of explosives — that were "not related or mutually dependent."
Others that were not certified included a proposed question that sponsors said would make the Legislature more accountable, and another that called for a ban on state or municipal governments working with groups that deny the Holocaust.
Four questions submitted by two separate groups seek to allow adult recreational use of marijuana in Massachusetts. Healey opposes marijuana legalization, but her decision on whether to allow any question to go forward was required to be based on legal and not philosophical grounds.
"We're already finding a lot of support and enthusiasm among voters," Will Luzier, the manager of The Campaign to Regulate Marijuana Like Alcohol, said in a statement. "People are fed up with laws that punish adults simply for consuming a substance that is objectively less harmful than alcohol."
The group's question would permit people 21 and older to possess up to 1 ounce of marijuana, regulate sales of the drug and impose a 3.75 percent excise tax.
Also certified was a petition filed by a coalition of animal welfare groups aiming to effectively prohibit farm animals from being confined to restrictive cages or crates.
Stephanie Harris, state director of The Humane Society, said the measure would help prevent animal cruelty and promote food safety. A group representing farmers previously said nearly all producers in Massachusetts already conform to higher standards.
Among other proposals certified were ones seeking to expand charter schools, to repeal Common Core education standards, to make public records more accessible, to lower tobacco taxes, to allow for a second slots parlor in Massachusetts and to ban fishing gear associated with whale entanglements.
Sponsors of certified questions must now gather at least 64,750 signatures statewide by Nov. 28. If the Legislature fails to adopt the question by May 3, sponsors would then have to collect an additional 10,792 signatures to secure a spot on the November 2016 ballot.
In recent election cycles, about three or four questions have typically make it all the way to the ballot.
Sponsors of rejected petitions can challenge Healey's ruling in court — as gambling opponents did when former Attorney General Martha Coakley ruled that a proposal to repeal the state's 2011 casino law was unconstitutional. The Supreme Judicial Court ultimately allowed the question to go on the ballot, but voters defeated it last November.
In addition to the proposed new laws, Healey also ruled on several proposed constitutional amendments, certifying two — including one that seeks additional taxes on people who earn more than $1 million — but rejecting several others that largely dealt with political spending by corporations.
Constitutional amendments follow a different route to the ballot, and the earliest that any proposed this year could go before voters is 2018.
___
Online: http://1.usa.gov/18wVcto