AT&T vs. Verizon: When It Comes to Wireless Customer Loyalty, This Is the Clear Winner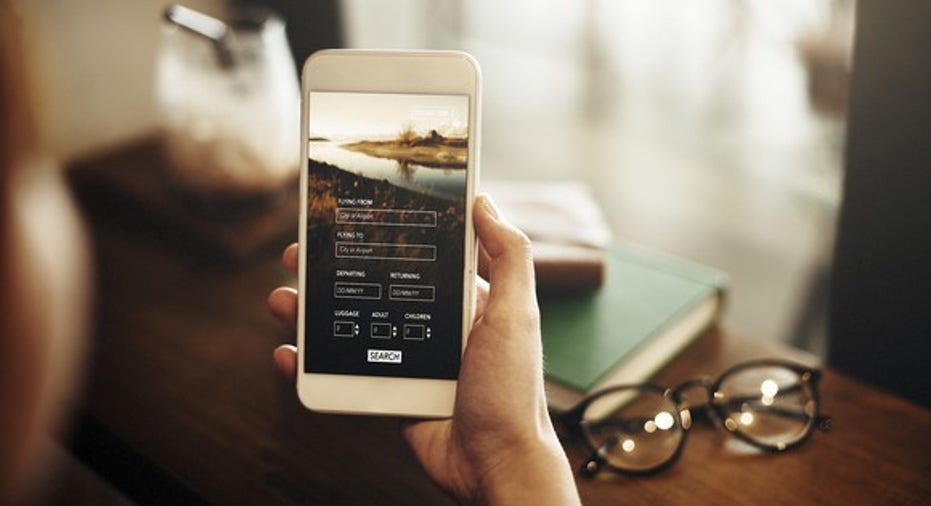 In the wireless space, customer loyalty matters, because retaining a customer costs essentially nothing while luring a new one in involves incentives, paying off phone installment contracts, and sometimes offering lower pricing.
That's especially true in a mature wireless market. In the United States, cell-phone adoption moved over 90% in 2013, and it inched higher to 92% in 2015, according to data from thePew Research Center. That means nearly everyone who wants a wireless phone or smartphone already has one. For carriers, that means the only source of new customers in any significant amount is other carriers.
It's an industry where the competition for customers is fierce and loyal customers are especially valuable now that consumers can switch providers easily, without losing their number. AT&T (NYSE: T) and Verizon (NYSE: VZ) remain the two biggest carriers, followed byT-Mobile(NASDAQ: TMUS), and Sprint (NYSE: S). When it comes to loyalty, however, the Brand Keys Customer Loyalty Engagement Index (CLEI) shows a clear winner -- AT&T.
Wireless carriers are competing against each for customers. Image source: Getty Images.
Why loyalty matters
In markets where consumers believe all brands are equal, then the cheapest or sometimes the most convenient one tends to win the most customers. For example, while some consumers have loyalty to gasoline brands, many don't. That means a lot of people buy gas at the most convenient station or the one with the best price, and sometimes a combination of those two things.
The same could be said for a lot of products, but even when two items are similar or even identical, brand loyalty can not only get a customer to buy a certain item, but it can also have that person pay more for it. It's not always a conscious decision. Many of us buy a certain brand of eggs, milk, or cereal out of loyalty (and habit) when a store brand would in many cases be just as good, as well as cheaper.
In wireless, AT&T and Verizon, which took second place on the CLEI in wireless, have built a reputation for having better networks than T-Mobile and Sprint, which came in third and fourth, respectively. Those loyalty numbers from Brand Keys also match a key industry metric.
Both AT&T, the largest carrier, and Verizon have markedly lower churn rates than Sprint and T-Mobile. In Q3 2016, Verizon posted a 1.26% churn rate -- that is, customers who left the carrier -- while AT&T came in at 1.45%, T-Mobile had 2.27%, and Sprint was fourth with 2.78%. The numbers vary a little from quarter to quarter, but going back all the way to Q1 2013, AT&T and Verizon consistently have lower churn rates than their rivals.
That's important, because in recent years, both T-Mobile and Sprint have not only been cheaper than AT&T and Verizon, but they have also pushed unlimited data, which consumers seem to really like. It's only in 2017 that Verizon added unlimited plans and AT&T opened up its unlimited plans to all customers, not just those who also bundled its DirecTV service.
Loyalty protects AT&T and Verizon to a point
CLEI winner AT&T and runner-up Verizon have loyal customer bases, but both companies clearly realize that loyalty only goes so far. T-Mobile has changed the industry, and the top two carriers have had to make changes to respond, such as dropping contracts, offering unlimited plans, and lessening (if not quite eliminating) overages. That has kept those two companies steady, but as T-Mobile CEO John Legere gleefully explained in his company's Q4 earnings release, the Un-carrier is catching up.
"The competition just doesn't get that customers want to come first," Legere said. "That's three years in a row that we've added more than 8 million customers and taken all of the postpaid phone growth in the industry."
That sounds like bragging, and it certainly is, but Legere speaks the truth. His company has been gaining on AT&T and Verizon mostly by offering lower prices and more transparency. The numbers, however, would be a lot worse if more AT&T and Verizon customers were unhappy.
The Brand Keys results, coupled with the churn-rate trends, show that they're content. Happy customers who think they're getting a better product, especially in a space where reliability matters such as wireless phones, mostly won't jump carriers just to save money.
That doesn't mean AT&T and Verizon can rest on their laurels. T-Mobile and Sprint are cheaper, and Sprint specifically has dedicated a lot of advertising dollars to hammering home the idea that all wireless networks are pretty much equal. For many customers, that's more or less true (and one of the two leading industry studiesranks T-Mobile as tied for Verizon for thetop network). Eventually, that could push loyal customers to make a change, but for now loyalty has helped protect AT&T and Verizon against two very aggressive competitors.
10 stocks we like better than AT and TWhen investing geniuses David and Tom Gardner have a stock tip, it can pay to listen. After all, the newsletter they have run for over a decade, Motley Fool Stock Advisor, has tripled the market.*
David and Tom just revealed what they believe are the 10 best stocks for investors to buy right now... and AT and T wasn't one of them! That's right -- they think these 10 stocks are even better buys.
Click here to learn about these picks!
*Stock Advisor returns as of February 6, 2017
Daniel Kline has no position in any stocks mentioned. The Motley Fool owns shares of and recommends Verizon Communications. The Motley Fool recommends T-Mobile US. The Motley Fool has a disclosure policy.