AT&T Unveils Mega Deal to Acquire Rival T-Mobile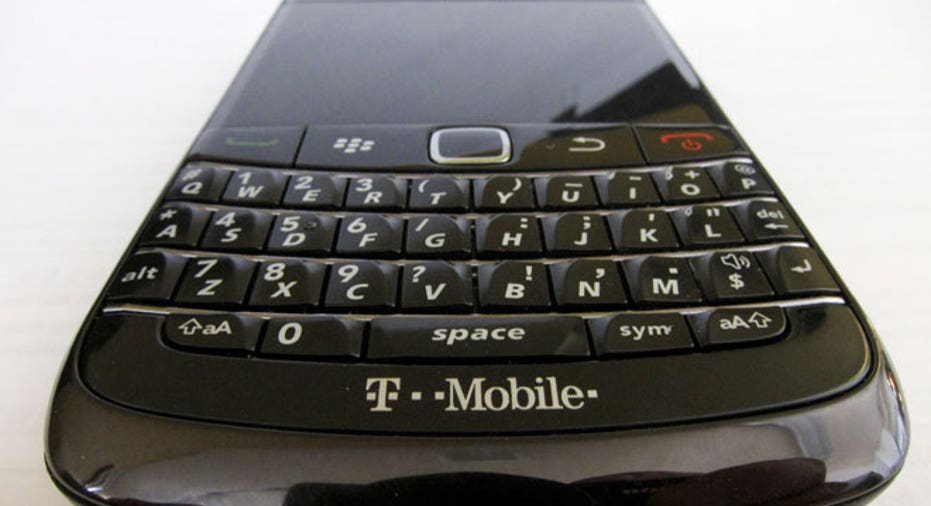 In a bold attempt to reshape the wireless market, AT&T (NYSE:T) unveiled a mega deal over the weekend to acquire rival T-Mobile USA for $39 billion -- marking the largest transaction of the year.
If the acquisition manages to receive the green light from regulators who are likely to have antitrust concerns, it would create an industry leader with almost 130 million customers -- dwarfing No. 2 Verizon Wireless's 94.1 million.
AT&T agreed to pay Deutsche Telekom $25 billion in cash and the rest in stock, giving the German company an 8% stake in AT&T and a representative on its board.
Due to serious regulatory concerns, the transaction could prove costly for AT&T, which agreed to pay $3 billion and transfer lucrative spectrum assets to T-Mobile USA if the deal does not receive approval.
"This transaction delivers significant customer, shareowner and public benefits that are available at this level only from the combination of these two companies with complementary network technologies, spectrum positions and operations," AT&T CEO Randall Stephenson said in a statement.
Shareholders largely cheered the announcement, bidding AT&T's stock jumping 5.87% to $29.58 ahead of Monday's opening bell. Deutsche Telekom's stock leaped more than 12% in Frankfurt trading.
The companies see the acquisition closing within 12 months and creating more than $40 billion in cost savings. The deal is likely to result in thousands of job cuts.
"After evaluating strategic options for T-Mobile USA, I am confident that AT&T is the best partner for our customers, shareholders and the mobile broadband ecosystem," Deutsche Telekom CEO Rene Obermann said.
Analysts were skeptical the deal will receive approval from the Federal Communications Commission -- which would need to sign off on the transfer of T-Mobile's spectrum licenses to AT&T -- and the Justice Department, which is expected to examine possible antitrust matters.
However, AT&T said the deal will help extend high-speed, wireless service in rural areas and said the U.S. already has one of the most competitive wireless markets, with 18 of the top 20 U.S. local markets having five or more providers to choose from.
The AT&T/T-Mobile deal has left Sprint Nextel (NYSE:S) -- the industry's No. 3 player -- scrambling. Its stock tumbled 12.87% to $4.40 ahead of Monday's open.
Sprint, which had reportedly been in talks with T-Mobile about a possible deal, said the deal would result in a "wireless industry dominated overwhelmingly by two vertically-integrated companies that control almost 80% of the U.S. wireless post-paid market."