AT&T Isn't Chasing Customers, and That Works for Now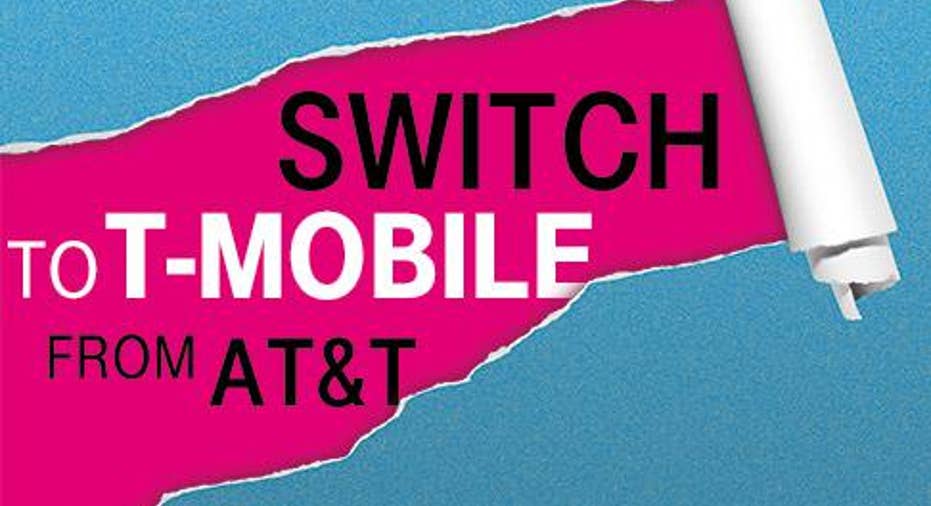 The holiday season isn't exactly a "goodwill toward men" time of the year for wireless carriers. Many of them launch special offers around Black Friday in order to undercut competitors and lure subscribers way from other carriers.
But this year AT&T is seemingly taking a different approach. According to a Jefferies investor note, reported by FierceWireless, AT&T executives recently said they won't "chase" after subscribers right now, and will instead engage in "rational competition."
This may be a somewhat surprising move, considering that Sprint and T-Mobile are coming out swinging this holiday season, and even Verizon is offering a special promotion to help keep customers around as well as bring in new ones.
What the competition is doingSprint recently launched a promotion that offers AT&T, Verizon and T-Mobile customers 50% off of their current phone bill if they switch to its network. The offer also includes $650 per line to cover early termination fees or device costs from a customer's current carrier. It's a similar deal to what Sprint offered last year around this time, though it includes T-Mobile customers this year.
But the real threat to AT&T this holiday season may be T-Mobile. The carrier is offering a 128 GB iPhone 6s for $649.99 (the same cost as the 16 GB iPhone 6s) to AT&T subscribers if they switch to T-Mobile's network.The Uncarrier is also offering AT&T subscribers 50% off all accessories priced over $70, and will still give users who switch up to $650 per line to cover early termination fees and device costs.
Image source: T-Mobile.
Not to be outdone, Verizon will give new and existing customers an additional 2 GB of data for each new phone a user adds or upgrades, through Jan. 6. The move is a bit surprising considering that Verizon leads the U.S. wireless carrier space in both network quality and amount of subscribers.
AT&T's level-headed approachAT&T's refusal to engage in cutthroat offers this holiday season is actually an approach the carrier's taken since at least this past spring. Back in March, AT&T Chief Financial Officer John Stephens said, "We won't chase customer net additions for the sake of another account."
Stephens went on to say, "We're going to be smart about it." Evidently, being smart about pursuing customers means that AT&T won't go after lower-value subscribers that some promotions target. According to Jefferies' Mike McCormack, AT&T executives noted that the loss of some subscribers because of competitors' promotions "are mostly lower-value postpaid subscribers, and prepaid."
With its second-place position in both the number of subscribers and overall network performance, AT&T likely isn't too concerned about Sprint and T-Mobile's offers. In addition, AT&T has a very low churn rate, about 1.35% year to date.
All of this means that AT&T doesn't have to worry too much about Sprint and T-Mobile eroding its subscriber base at the moment, but the carrier may not be able to take such a laid-back approach in the future.
T-Mobile is on an aggressive growth spree, and has added 1 million or more subscribers each quarter for the past 10 consecutive quarters. The carrier's onslaught of promotions have pushed it past Sprint and it's likely that in order to continue to grow, T-Mobile will target AT&T customers even more in the future. If T-Mobile continues to put up the huge subscriber growth numbers it has been, then we'll likely see AT&T dive into the fray, sooner or later.
The article AT&T Isn't Chasing Customers, and That Works for Now originally appeared on Fool.com.
Chris Neiger has no position in any stocks mentioned. The Motley Fool recommends Verizon Communications. Try any of our Foolish newsletter services free for 30 days. We Fools may not all hold the same opinions, but we all believe that considering a diverse range of insights makes us better investors. The Motley Fool has a disclosure policy.
Copyright 1995 - 2015 The Motley Fool, LLC. All rights reserved. The Motley Fool has a disclosure policy.