Atlantic City mayor urges Icahn to sell ex-Taj Mahal casino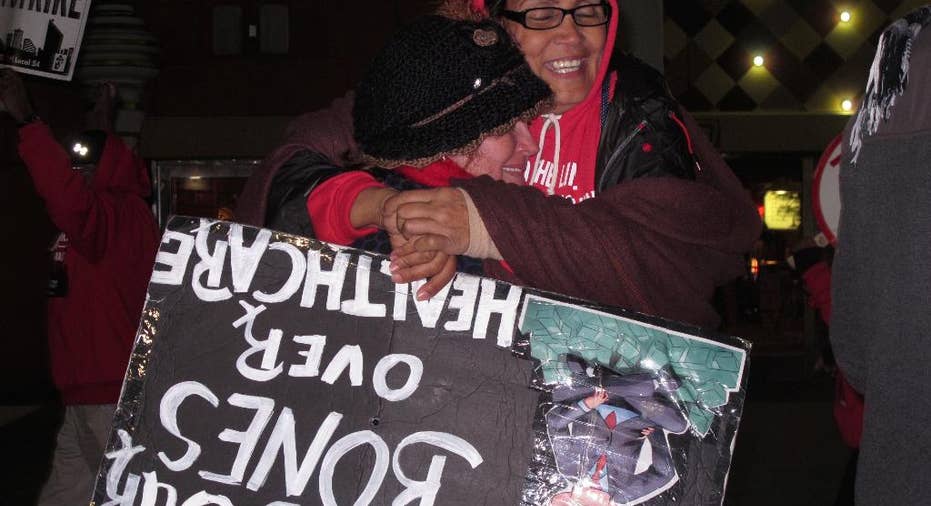 Atlantic City's mayor is calling on billionaire investor Carl Icahn to sell the shuttered Trump Taj Mahal casino, saying his struggling city can't afford to let such a big piece of its Boardwalk lie vacant indefinitely.
Republican Don Guardian said Wednesday that allowing the casino to stay vacant is "the worst of the worst" in terms of outcomes for the property, which Icahn closed Oct. 10 after a bruising strike by the city's main casino workers' union.
Icahn replied he'd be happy to sell the casino to the mayor — if he ponied up the $300 million Icahn says he has lost on it.
Guardian made the comments after his unofficial State of the City speech, in which he listed the numerous challenges facing his city, including a state takeover and hundreds of millions of dollars in debt. Asked for his response to Icahn's handling of the Taj Mahal, Guardian replied, "Sell it, make a profit and move on."
Icahn said the mayor is wrong in attacking someone who rescued the struggling city's Tropicana casino and tried to do the same with the Taj Mahal.
"Telling us we should sell the Taj and make a profit is easier said than done," Icahn said. "We've lost almost $300 million on that investment. If he's a buyer at that price, I'd be a happy seller."
He wondered where the mayor was last summer when the strike forced him to shut the casino's doors.
"Some help back then would have been nice," he said.
Before the strike by Local 54 of the Unite-HERE union, which began on July 1 and ended the day the casino closed in October, Icahn had promised to pump $100 million into the aging casino to reinvigorate it and help it better compete against newer, more luxurious casinos. The investment was never made.
"He doesn't have any faith in the city, I get it," Guardian said. "But don't let us lose that building on the Boardwalk. We need that activity and those jobs."
The strike sought the restoration of health insurance and pension benefits that were terminated in bankruptcy court. Nearly 3,000 workers lost their jobs when the Taj Mahal closed.
Republican President-elect Donald Trump opened the casino in 1990 but lost control of it in a casino bankruptcy. Icahn acquired it from bankruptcy court after Trump, a New York real estate mogul, had cut most ties with Atlantic City.
Guardian also said he might support a Democrat for governor this fall if his own party nominates someone who favors continuing a state takeover of Atlantic City that Republican Gov. Chris Christie's administration launched in November.
Guardian also used the speech to reveal:
— That he rigorously inspects the cleanliness of public restrooms on the Boardwalk during his morning bicycle ride: "I can wipe my finger on a urinal and find out if it's been steam cleaned."
— That he and his husband, Louis, imagined jobs other than mayor that would be fun to hold, considering police officer and firefighter before settling on an alternative: "I could have been a pastor, because all I do is beg, because I don't have the money."
— That he looks at the massive tax refund debt the city owes to the Borgata through an unusual lens: "It's like your frat buddy lends you $20 and you don't pay it back and it gets awkward and you don't hang out with him as much. It's like that with me and (Borgata president Tom Ballance), only I owe him $150 million."
___
Follow Wayne Parry at http://twitter.com/WayneParryAC