At Least 13 Killed in Blast at Mexico Petrochemical Plant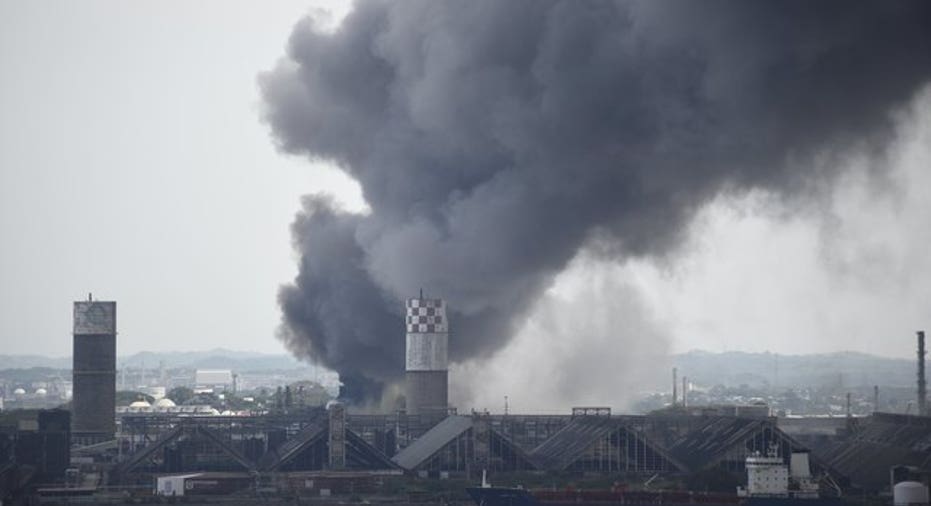 At least 13 people were killed in a blast at a majorpetrochemical plant of Mexican oil company Pemex, its chief executive said on Thursday, in the latest deadly accident to hit the oil producer.
The explosion, which sent a huge, dark plume of smoke billowing upwards just after 3 p.m. (2000 GMT) on Wednesday at the facility's chlorinate 3 plant in the Gulf state of Veracruz, injured 136 people.
Gonzalez, who traveled to the site of the blast, near the port of Coatzacoalcos, one of Pemex's top oil export hubs, told local television that the death toll could rise. He said it was unclear what caused the leak that prompted the blast.
The explosion was the latest in a string of safety disasters that have plagued the state oil giant, which has vowed cost cuts to cope with the rout in oil prices.
In 2013, at least 37 people were killed by a blast at its Mexico City headquarters, and 26 people died in a fire at a Pemex natural gas facility in northern Mexico in September 2012.
A 2015 fire at its Abkatun Permanente platform in the oil-rich Bay of Campeche affected oil output and cost the company up to $780 million. (Reporting by Tomas Bravo Editing by W Simon)