Ask Brianna: How can I take a vacation and not rack up debt?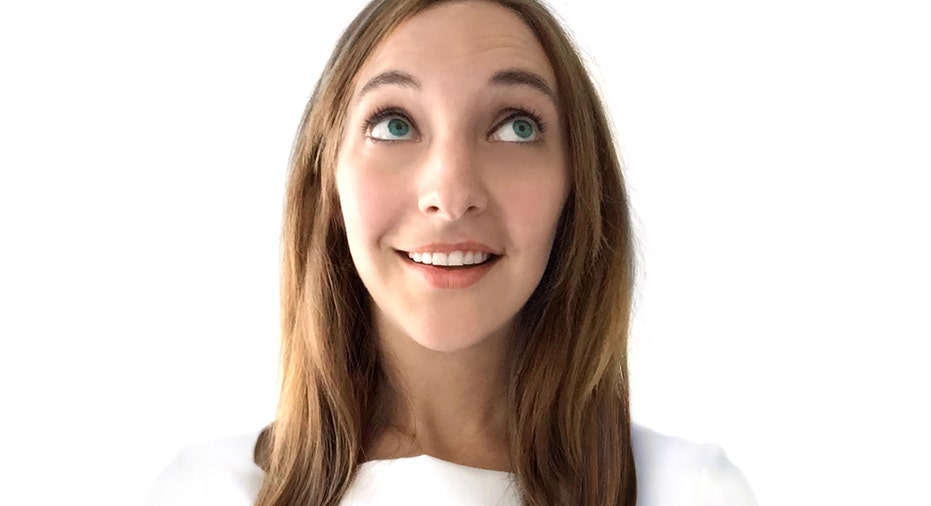 "Ask Brianna" is a Q&A column from NerdWallet for 20-somethings or anyone else starting out. I'm here to help you manage your money, find a job and pay off student loans — all the real-world stuff no one taught us how to do in college. Send your questions about postgrad life to askbrianna@nerdwallet.com .
Q: I want to travel this summer, but I don't have a ton of money. How can I go on an adventure without piling on credit card debt?
A: We all need time to recharge (while making our friends jealous with artfully filtered Instagram photos). But travel can be pricey: An American Express survey found respondents expected to spend, on average, $941 per person on summer trips in 2016.
Booking travel on credit cards is convenient and can help you rack up rewards for future flight and hotel savings. But if you won't be able to pay off the balance soon after you return home, a leisurely vacation might lead to months of anxiety and big interest charges.
The best way to avoid debt is by saving for adventures in advance. However, for last-minute travel this summer, you can still plan a thrifty trip by prioritizing low-cost airfare, opting for nontraditional lodging and picking unexpected destinations. Here's how to save and spend wisely when you're ready to get out of Dodge.
START A TRAVEL FUND
If you have the luxury of several months to plan, set up a savings account specifically for travel. You can schedule recurring transfers from your checking account or set up direct deposit from your paycheck.
John Schneider, who runs the blog Debt Free Guys with his husband, David Auten, says they each save $50 per pay period in a travel "slush fund." They didn't set up online access to the account, so they must withdraw money from it in person at their credit union. That discourages the couple from dipping into the fund to cover daily expenses, Schneider says.
Of course, make sure to save at least $500 for home emergencies before shifting your resources to a travel fund. Just starting to save for summer vacation now? You won't have much time, so if you put some expenses on a credit card, set a spending limit and make a realistic plan to pay off the balance. Stay vigilant while you're away: Keep a running tally of your expenses so you can cut back on the souvenir shopping if necessary.
PICK LOCATIONS BASED ON AIRFARE
Getting to your destination will often be the biggest drag on your wallet. According to the Bureau of Labor Statistics, for domestic trips of at least one night, transportation accounted for 39 percent of the total cost in 2013, followed by food and alcohol (27 percent) and lodging (26 percent). For international trips, transportation was more than half of the cost.
There's always camping or driving to your destination, which is often cheaper than flying. But for destinations farther afield, websites like Airfarewatchdog, Google Flights and Skyscanner will let you compare airfares to your preferred destination. They'll also show you what locations fit your budget on the dates you're free.
If you're loyal to a specific airline, use any miles you've earned; check the airline's fare calendar and pick a vacation spot that way. If you travel a lot, consider springing for a branded airline credit card. They often provide free checked bags, notes Matt Kepnes, author of "How to Travel the World on $50 a Day." But avoid carrying a balance. Interest can quickly cancel out baggage savings.
LIVE LARGE BEYOND HOTELS
Steer clear of pricey hotels and choose lower-cost options like hostels, Airbnb, staying with local hosts for free on Couchsurfing and renting vacation homes on VRBO and HomeAway. If you have your own kitchen, you can cook and make drinks at home to cut down on food and alcohol costs.
Schneider also recommends house swapping, especially if you're traveling internationally. For a monthly or annual fee, services like HomeExchange and Love Home Swap will let you list your place and swap it with other members. Home Exchange says swapping saves members "up to 58 percent on typical vacation costs."
You can also save money on housing — and airfare, for that matter — by traveling to less popular summer destinations. Costa Rica between May and November is one option; it's the rainy season, which locals call the green season. You'll explore unconventional locales, make new friends and save some of your own green.
_______
Brianna McGurran is a staff writer at NerdWallet . Email: bmcgurran@nerdwallet.com . Twitter: @briannamcscribe.
Related links:
NerdWallet: 2017 Travel Credit Card Study https://nerd.me/2prqHOR