Asian stocks up as Dow breaks record, Koreas agree to talk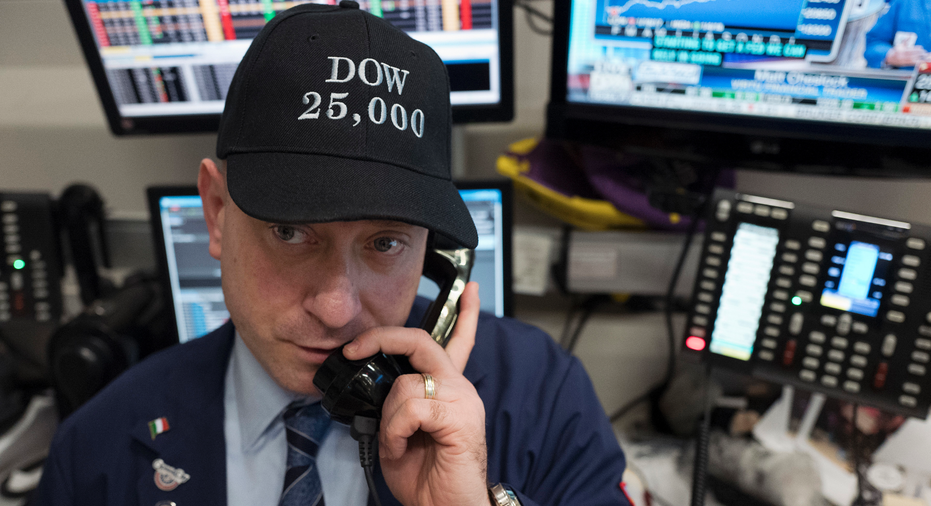 Asian stock markets were moderately higher on Friday after the Dow Jones finished above 25,000 for the first time overnight and North and South Korea agreed to hold talks in a sign of easing animosities. Investors' focus was on the upcoming U.S. jobs reports.
KEEPING SCORE: Japan's Nikkei 225 rose 0.2 percent to 23,547.78 and South Korea's Kospi gained 0.7 percent to 2,485.32. Hong Kong's Hang Seng index inched up 0.1 percent to 30,748.07 while China's Shanghai Composite Index added 0.2 percent to 3,391.52. Australia's S&P/ASX advanced 0.6 percent to 6,115.90. In Southeast Asia, stocks were mostly higher.
ANALYST'S TAKE: "Global growth is currently the dominant theme for equity markets," Rick Spooner, chief market analyst at CMC Markets, said in a daily commentary. "If the latest U.S. employment data beats expectations, it could validate this theme and lend weight to the stock market rally."
US JOBS: The U.S. government is due to release its December jobs report later in the day. Analysts forecast that American employers added 195,000 jobs and the unemployment rate held steady at 4.1 percent. Earlier Thursday, a report showed private U.S. businesses added 250,000 jobs last month, with smaller businesses adding 94,000.
KOREAS: On Friday, the rival Koreas agreed to hold their first official dialogue in more than two years next week to find ways to cooperate on the upcoming Winter Olympics in the South. Earlier, the United States and South Korea have agreed to delay annual joint military exercises until after the Winter Olympics.
WALL STREET: U.S. stock markets finished higher on Thursday. The Dow Jones industrial average rose 0.6 percent to finish at 25,075.13. The Standard & Poor's 500 gained 0.4 percent to 2,723.99. The tech-heavy Nasdaq composite added 0.2 percent to 7,077.91.
OIL: Benchmark U.S. crude lost 8 cents to $61.93 per barrel on the New York Mercantile Exchange. The contract rose 38 cents to close at $62.01 a barrel on Thursday. Brent crude, used to price international oils, fell 7 cents to $68.00 per barrel in London. On Thursday, it rose 23 cents to $68.07 a barrel.
CURRENCIES: The dollar rose to 112.83 yen from 112.76 yen. The euro climbed to $1.2074 from $1.2068.