Asian Stocks Up After Bank of England Easing Signals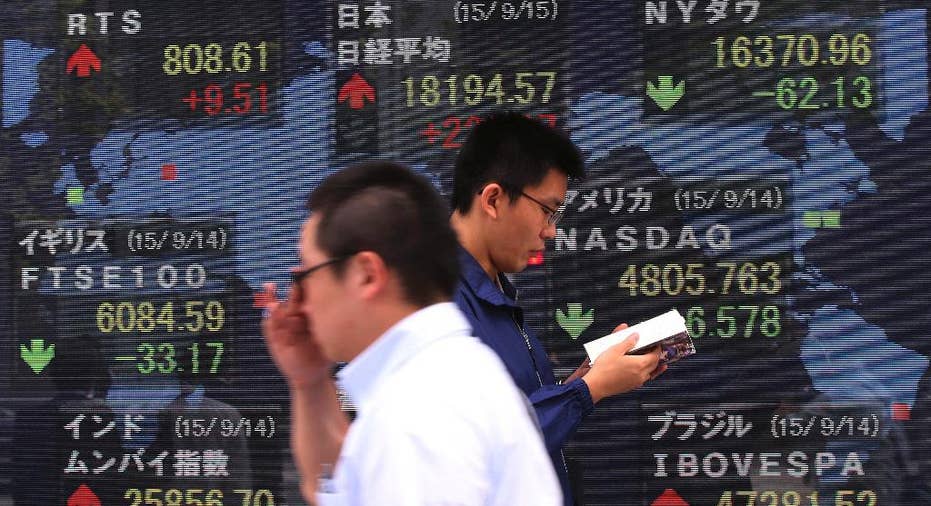 Asian stock markets rose Friday after Bank of England Gov. Mark Carney signaled a stronger possibility of a summer rate cut to support the U.K. economy in the wake of the country's vote last week to leave the European Union.
Japan's Nikkei Stock Average rose 0.7% while Australia's ASX 200 added 0.3%. South Korea's Kospi gained 0.9%. The Shanghai Composite Index was up 0.1%. Hong Kong and Thailand's markets were closed for a national holiday.
Britain's central bank chief said Thursday that U.K. growth will slow in coming months, making further interest-rate cuts and other measures necessary -- even as he declared his confidence in the country's ability to adapt to life outside the EU. His comments helped boost U.S. and European stocks overnight.
Yields on Japanese government bond yields dropped to fresh record lows as expectations of more BOE easing grew. The benchmark 10-year yield fell to minus 0.255%.
After plummeting last week on the vote result, Asian shares have rallied this week as concerns over the decision began to abate.
"The U.K.'s economy isn't that big. It's unlikely that the impact of an exit would reverberate through the entire global economy and worsen it," said Soichiro Monji, general manager of economic research at Daiwa SB Investments.
Mr. Monji said the U.K.'s economy might be even helped by a cheaper British pound, and the outlook is actually shakier for the EU, as politicians of some other member countries have also called for referendums on leaving.
The British pound fell to 136.28 yen late afternoon in Asia from late Thursday's Yen137.36 in New York. The sterling dropped to $1.3289 from $1.3311 in late New York trading.
Chinese stocks edged up, with military defense and shipping manufacturing stocks leading gainers, as the country's Communist Party celebrated its 95th anniversary Friday. More than 3.7 billion yuan ($557 million) in foreign funds has fled mainland stock market over the past 10 sessions, reflecting waning appetite among foreign investors in Chinese equities.
Australian shares notched their strongest weekly advance since mid-April, rising 2.6%, led by gains in mining stocks.
The Bank of Japan's latest tankan poll, a quarterly survey of business confidence, was out Friday. It showed sentiment among banks hit its lowest point in 3 1/2 years in the April-June quarter while manufacturers' sentiment remained solid.
Bank stocks were among the worst performers in Japan for the first half of 2016, shunned by investors despite low valuations, while stocks driven by domestic demand -- particularly in health care -- attracted buying.
Ernst Glanzmann, Zurich-based portfolio manager for Japanese equities at GAM Holding AG, said low interest rates make him reluctant to invest in banks. "There is margin pressure all over the place," he said. His team earlier this year bought shares in M3 Inc., which operates a medical information platform provider.
Singapore's ST index was down 0.1%. New Zealand's NZX 50 rose 0.4%.
The Malaysian stock index was down 0.5%. Hong Leong Financial Group Bhd. rose 2.2% after the financial-services provider said it is looking to sell its insurance arm.
Brent crude, the global benchmark, was up 0.6% at $50.03 per barrel. Spot gold was up 0.5% at $1,328.00 a troy ounce.