Asian stocks mostly lower amid political uncertainties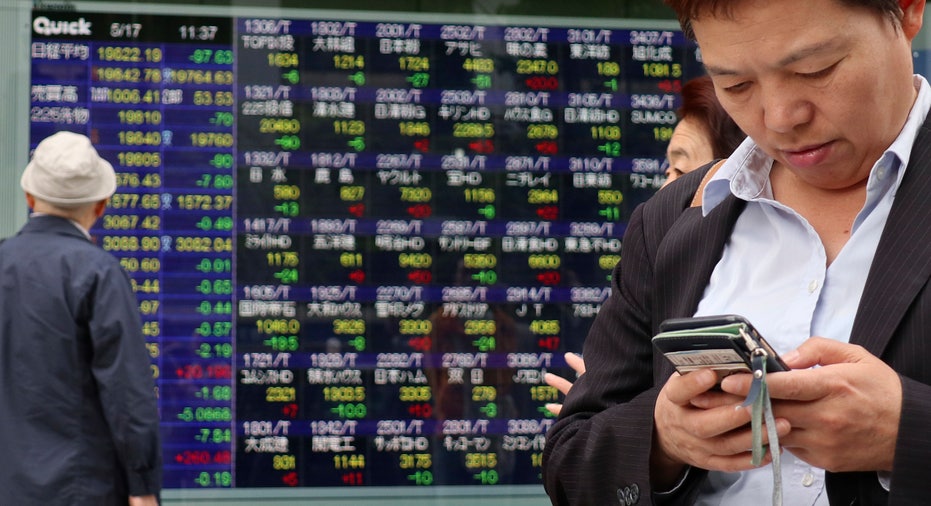 Asian stock markets were mostly lower on Wednesday as a rise in political uncertainties dented risk sentiment with investors keeping their eyes on developments in the White House.
KEEPING SCORE: Japan's Nikkei 225 fell 0.5 percent to 19,822.19 and South Korea's Kospi dipped 0.3 percent to 2,288.98. Hong Kong's Hang Seng index slipped 0.3 percent to 25,256.98. Shanghai Composite Index edged down 0.04 percent to 3,111.72. Australia's S&P/ASX 200 sank 1 percent to 5,791.80. Taiwan's benchmark index was lower but markets in Singapore and other Southeast Asian markets were mixed.
US POLITICS: Analysts said investors were concerned by the course of U.S. administration after revelations that FBI Director James Comey wrote in a memo that President Donald Trump asked him to shut down an FBI investigation into ousted national security adviser Michael Flynn. The allegation followed the U.S. president's tweets that he had disclosed classified information with the Russian foreign minister and ambassador to the U.S.
ANALYST'S VIEWPOINT: "As reporting intensifies on Trump's potential mishandling of classified information, and renewed speculations on the rationale of his dismissal of Comey, markets are becoming concerned whether key legislation on tax reforms could be deferred or derailed," Mizuho Bank said in a daily commentary.
WALL STREET: Most U.S. stock markets closed slightly lower in subdued trading on Tuesday. The Standard & Poor's 500 index dipped 0.1 percent to 2,400.67. The Dow Jones industrial average slid 0.01 percent to 20,979.75. But the Nasdaq gained 0.3 percent to 6,169.87, another record high.
OIL: Benchmark U.S. crude fell 48 cents to $48.18 per barrel on New York Mercantile Exchange. The contract slipped 19 cents to close at $48.66 a barrel on Tuesday. Brent crude, used to price international oils, dropped 43 cents to $51.22 per barrel in London. It lost 17 cents to settle at $51.65 a barrel in London.
CURRENCIES: In currency trading, the dollar declined to 112.45 yen from 113.11 yen. The euro gained to $1.1112 from $1.1085.