Asian Stocks Mixed as Markets Await Brexit Fallout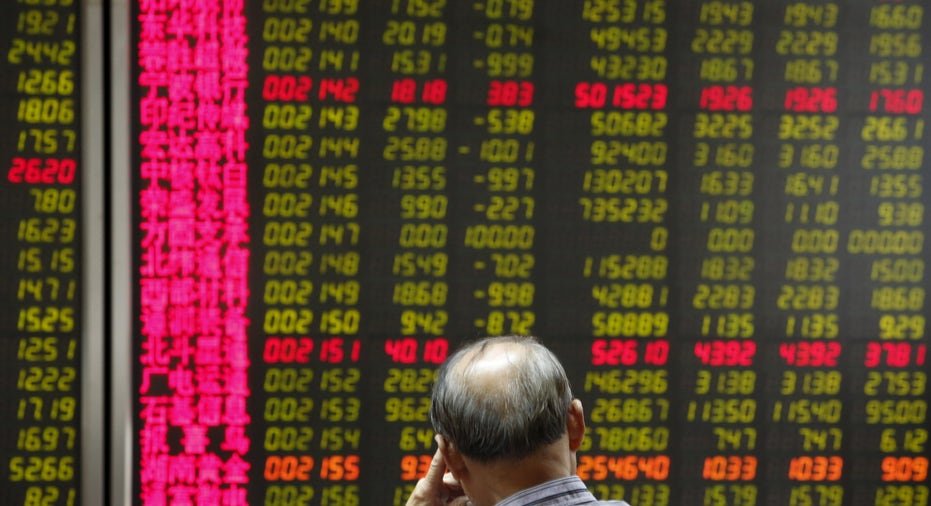 Japanese and Chinese stocks rose Monday but other Asian markets declined, crude prices fell further and U.S. shares appeared headed for a lower opening as jittery traders watched for more fallout from Britain's vote to exit the European Union.
British pound futures fell versus the dollar and Middle East stocks declined Sunday. The Saudi Tadawul index, the largest in the Middle East, closed 1.1 percent lower, but Egypt's EGX 30 saw a 5.54 percent drop.
On Wall Street, futures for the Dow Jones industrial average and the Standard and Poor's 500 index were down 0.5 percent in premarket trading Sunday evening. The pound fell just over 2 percent against the dollar.
On Monday morning, Tokyo's Nikkei 225 rose 1.6 percent to 15,201.49 points, rebounding at least temporarily from Friday's 7.9 percent loss, its biggest since the 2008 financial crisis. The Shanghai Composite gained 0.6 percent to 2,870.92 and Sydney's S&P-ASX 200 added 0.5 percent to 5,136.80.
Hong Kong's Hang Seng shed 0.7 percent to 20,112.35 and Seoul's Kospi lost 0.1 percent to 1,923.13. Benchmarks in Singapore, the Philippines and Indonesia also fell.
The surprise outcome of Britain's referendum triggered a market plunge Friday that wiped out $2.1 trillion of stock value from Hong Kong to London to New York.
Traders were watching for more aftershocks as other EU leaders press London to start the complex process of leaving the 28-nation trading bloc. Prime Minister David Cameron wants to wait several months.
"Markets will be nervous given that the EU and U.K. have some mismatch in terms of timing of exit procedures and negotiations," said Mizuho Bank analysts in a report.
"The EU's legitimacy may be tested by separatist parties," it said. "Spanish elections more immediately and then French elections in 2017 add to the complexity of political dynamics involved in negotiations. Brewing uncertainty suggests that the stage is set for potentially stormy global markets."
The euro currency used by 17 European economies declined to $1.0989 from Sunday's $1.1118. The dollar edged down to 101.71 yen from 102.19.
In energy markets, benchmark U.S. crude shed another 32 cents to $47.32 per barrel in electronic trading on the New York Mercantile Exchange. The contract plummeted $2.47 on Friday to $47.64.
Brent crude, used to price international oils, shed 16 cents to $48.25 in London. It plunged $2.50 on Friday.
What happens next depends on how policymakers handle the fallout in the coming days, Christine Lagarde, managing director of the International Monetary Fund, said at the Aspen Ideas Festival in Colorado on Sunday.
Economic risks, she said, depend on the level of uncertainty.
"How they come out in the next few days is going to really drive the direction in which risk will go," Lagarde said.
The financial markets did not panic Friday after the vote, Lagarde said. She said central bankers put a lot of liquidity into the markets so there wouldn't be a shortage, as happened during other market plunges, including in 2008.
"It was very much under control. We didn't see those sort of panic moves," she told the group.
The surprise outcome of the British vote brought more political turmoil Sunday.
Leaders of the successful campaign to leave the EU stayed largely out of the public eye, offering few signals about their plans.
In Scotland, however, First Minister Nicola Sturgeon said she would consider advising the Scottish Parliament to try to use its power to prevent Britain from leaving the EU. She said Scottish lawmakers might be able to derail the move by withholding "legislative consent" for a British exit, or Brexit.