Asian stocks mixed as investors gauge impact of US tax plan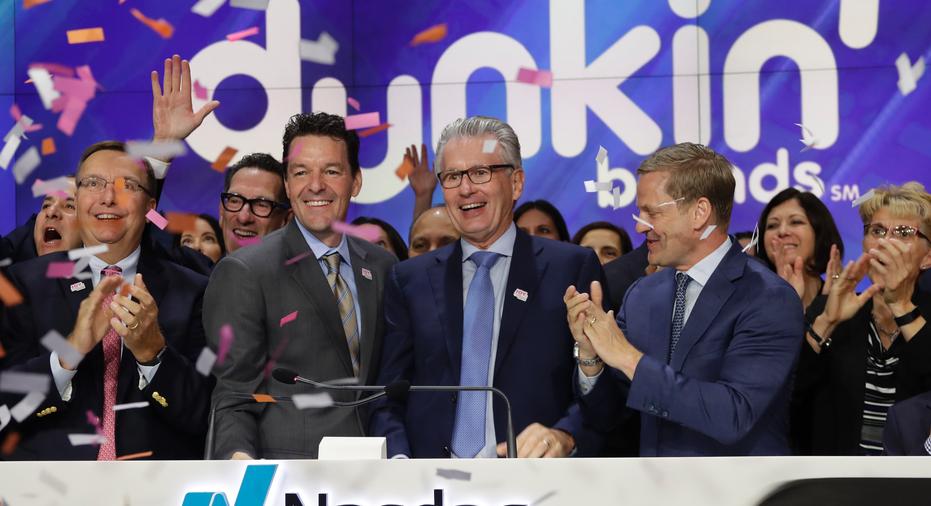 Asian markets were mixed on Thursday as investors tried to gauge the impact from the sweeping tax reform plan unveiled by President Donald Trump while geopolitical tensions surrounding North Korea kept risk sentiment in check.
KEEPING SCORE: Japan's Nikkei rose 0.3 percent to 20,325.52 and Australia's S&P/ASX 200 added 0.1 percent to 5,669.40. But in South Korean, Kospi fell 0.2 percent to 2,367.76. Hong Kong's Hang Seng index slipped 0.3 percent to 27,557.37 and China's Shanghai Composite Index fell 0.2 percent to 3,337.78. Stocks in Southeast Asia were mixed.
US POLITICS WATCH: Trump and congressional Republicans proposed a $5 trillion tax plan on Wednesday as a much-needed relief for middle class and a boost for the economy. The proposal would deeply cut taxes for corporations from current 35 percent to 25 percent and simplify the tax system while nearly doubling the standard deduction used by most Americans. The plan was widely expected by investors but with negotiations ahead, the final picture of the tax plan is unclear.
THE QUOTE: "While the impact from the new framework on Asian markets remains debatable with repatriation of offshore earnings one to expect, investors will likely look to the improvement it may bring to U.S. companies and in turn stock market in the near term," said Jingyi Pan, a market strategist at IG in Singapore.
WALL STREET: U.S. stock markets finished higher on Wednesday. The Standard & Poor's 500 index added 10.20 points, or 0.4 percent, to 2,507.04. The Dow Jones industrial average rose 56.39 points, or 0.3 percent, to 22,340.71. The Nasdaq composite leaped 73.10 points, or 1.1 percent, to 6,453.26. The Russell 2000 did even better and continued to set records. It gained 27.95 points, or 1.9 percent, to 1,484.81.
OIL: Benchmark U.S. crude fell 18 cents to $51.96 per barrel on New York Mercantile Exchange. The contract added 26 cents to close at $52.14 a barrel on Wednesday. Brent crude, the standard for international oil prices, lost 23 cents to $57.34 per barrel in London.
CURRENCIES: The dollar rose to 112.90 yen from 112.82 yen. The euro fell to $1.1735 from $1.1750.