Asian stocks mixed after Wall Street rise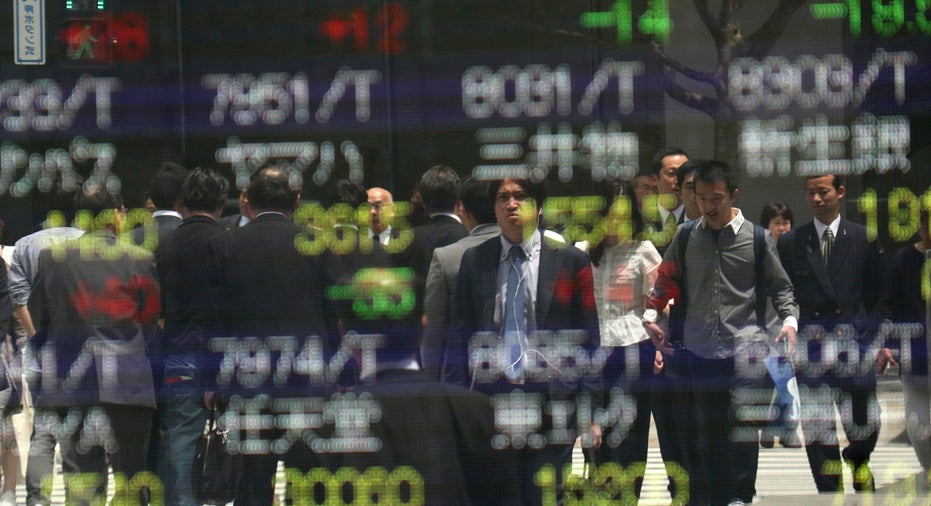 Chinese stocks sank Tuesday after April economic activity weakened and other major Asian markets were little-changed following Wall Street's spurt on higher oil prices.
KEEPING SCORE: The Shanghai Composite Index fell 0.7 percent to 3,068.24 points and Hong Kong's Hang Seng lost 0.5 percent to 25,238.96. Tokyo's Nikkei 225 gained 0.2 percent to 19,904.17 and Seoul's Kospi added 0.1 percent to 2,293.70. Sydney's S&P-ASX 200 was unchanged at 5,839.90. Benchmarks in New Zealand, Taiwan and Singapore declined, while Malaysia and the Philippines gained.
WEAKENING CHINA: Government data showed growth in industrial activity, credit, investment and housing sector activity decelerated in April. That added to indications growth in the world's second-largest economy peaked in the first quarter and is declining. Chinese leaders are tightening access to credit to reduce reliance on debt and investment but April's downturn was sharper than forecast.
ANALYST'S COMMENT: China's April data are in line with expectations of a "steady downward glide in growth rates in the remainder of 2017," Brian Jackson of IHS Markit said 'in a report. Beijing is likely to try to stimulate growth to hit its 6.5 percent growth target in a year when the ruling Communist Party is due to hold a sensitive reshuffling of its leadership, Jackson said. Still, he said, "despite China's increasing stimulative efforts, domestic growth momentum will remain downward in the second quarter and beyond."
WALL STREET: Energy stocks rose on higher oil prices, pushing the U.S. market back to record highs. Oil-producing countries have cut production in hopes of supporting oil prices, and Russia and Saudi Arabia said they want to extend the cuts through the first three months of 2018. Oilfield services provider Halliburton rose 3 percent for one of the day's biggest gains in the S&P 500. Energy companies across the index rose 0.6 percent. Companies that produce metals and other basic materials, along with financial stocks, were also strong.
ENERGY: Benchmark U.S. crude gained 20 cents to $49.05 per barrel in electronic trading on the New York Mercantile Exchange. The contract soared $1.01 on Monday to close at $48.85. Brent crude, used to price international oils, added 21 cents to $52.03 in London. It gained 98 cents on Monday.
CURRENCY: The dollar declined to 113.51 yen from Monday's 113.79 yen. The euro edged up to $1.0987 from $1.0975.