Asian stocks lower on impending trade war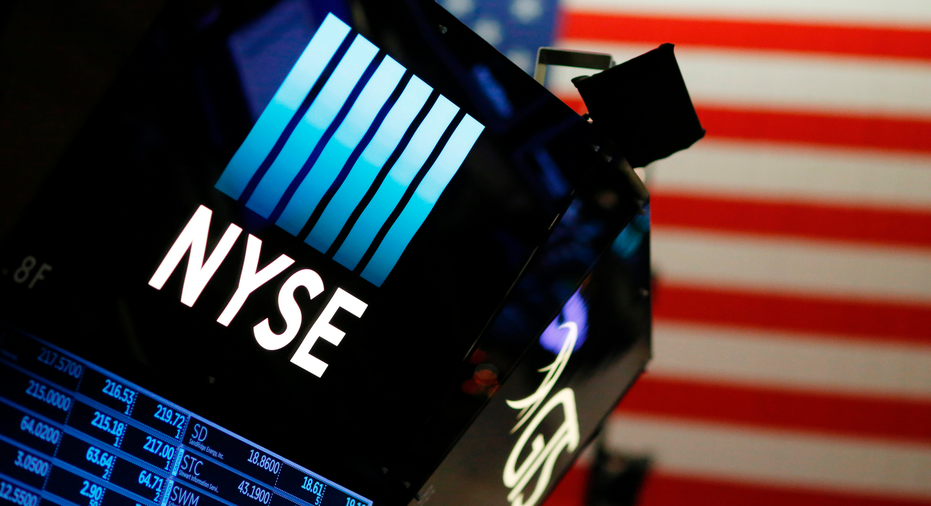 Asian stocks were mostly lower Friday as investors braced for the implementation of U.S. tariffs on Chinese imports at midnight Washington time, and likely similar measures by Beijing on U.S. exports.
Upbeat economic data and overnight gains on U.S. stock markets helped temper concerns but trading volume was light.
China's Shanghai Composite Index sank 0.8 percent to 2,712.88. The Shanghai benchmark has languished recently, losing more than 12 percent over the past two weeks.
Hong Kong's Hang Seng index fell 0.5 percent to 28,055.08, while South Korea's Kospi slipped 0.3 percent to 2,251.63. Markets in Taiwan, Singapore and other Southeast Asian countries were lower.
Tokyo's Nikkei 225 bucked the region's trend, adding 0.7 percent to 21,691.89 in what appeared to be a technical rebound after a four-day losing streak. Australia's S&P-ASX 200 rose 0.5 percent to 6,243.30.
"The Trump administrations trade war is finally upon us," said Stephen Innes, Asia-Pacific head of trading at OANDA. "If this moves off the tit-for-tat battleground into a full out trade war, it will not only threaten market stability but could compromise relations between Washington and Beijing."
On Friday the U.S. is set to impose a 25 percent tariff on $34 billion worth of Chinese imports. China is expected to strike back with tariffs on a similar amount of U.S. exports including soybeans.
The Trump administration has said it won't target an additional $16 billion worth of Chinese goods until it gathers further public comments. It's also identifying an additional $200 billion in Chinese goods for 10 percent tariffs, which could take effect if Beijing retaliates.
Overnight, Wall Street finished higher on Thursday, a day after the Independence Day holiday, led by gains in tech and health care companies. Upbeat U.S. economic data helped as reports showed U.S. service firms expanding at a surprisingly strong pace in June.
The S&P 500 index rose 0.9 percent to 2,736.61. The Dow Jones Industrial Average gained 0.8 percent to 24,356.74. The Nasdaq composite added 1.1 percent to 7,586.43. The Russell 2000 index of smaller-company stocks picked up 1.1 percent to 1,679.48.
Benchmark U.S. crude dropped 16 cents to $72.78 per barrel in electronic trading on the New York Mercantile Exchange. The contract plunged $1.20, or 1.6 percent, to settle at $72.94 per barrel Thursday. Brent crude, used to price international oils, lost 31 cents to $77.08 per barrel in London. It slid 85 cents, or 1.1 percent, to close at $77.39 per barrel on Thursday.
The dollar strengthened to 110.67 yen from 110.60 yen while the euro fell to $1.1687 from $1.1691.