Asian stocks little changed after Wall Street tumble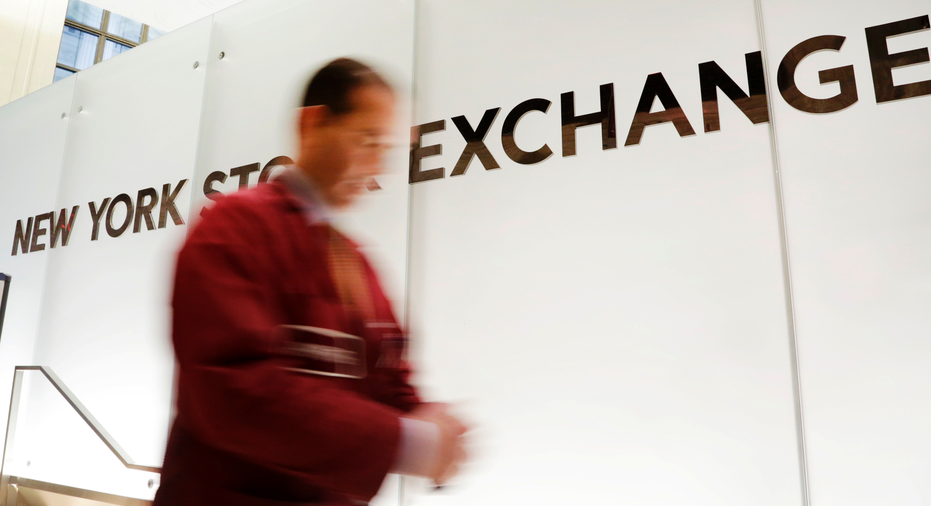 Asian stocks were little changed Tuesday as investors watched U.S.-North Korean tensions after a decline in tech shares dragged down Wall Street.
KEEPING SCORE: Tokyo's Nikkei 225 lost 0.1 percent to 20,377.29 points while the Shanghai Composite Index was unchanged at 3,340.53. Hong Kong's Hang Seng gained less than 0.1 percent to 27,514.44 and Seoul's Kospi was down less than 0.1 percent at 2,379.60. Sydney's S&P-ASX 200 gained less than 0.1 percent to 5,687.40. Benchmarks in Taiwan and New Zealand gained modestly while Singapore and Jakarta edged down.
WALL STREET: Losses for technology stocks overshadowed gains in other areas to send broad U.S. indexes lower. Tech stocks in the Standard & Poor's index lost 1.4 percent — more than three times the loss of any of the other 10 sectors that make up the index. Facebook fell 4.5 percent, Nvidia lost 4.5 percent and video-game developer Electronic Arts lost 3.6 percent. The S&P dropped 0.2 percent to 2,496.66. The Dow Jones industrial average fell 0.2 percent to 22,296.09 and the Nasdaq composite dropped 0.9 percent to 6,370.59.
NORTH KOREA: Investors looked for safe havens for their money after North Korea's top diplomat said a weekend tweet by U.S. President Donald Trump was a "declaration of war" and North Korea has the right to shoot down U.S. bombers. Foreign Minister Ri Yong Ho said by tweeting that North Korea's leadership led by Kim Jong Un "won't be around much longer," Trump "declared the war on our country." The White House pushed back on Ri's claim, saying: "We have not declared war on North Korea."
ANALYST'S TAKE: "If this goes the way of all other such spells of risk off, we will have a couple of days of this safe-haven seeking, and then all will go quiet, and markets will quickly return to normal," said Rob Carnell of ING in a report.
FED WATCH: Investors looked ahead to a speech by Federal Reserve Chair Janet Yellen on inflation and monetary policy. Investors are also waiting to hear more details about Trump's plans to cut taxes. In speeches this week, Vice Chairman William C. Dudley said the Fed still had a case for another interest rate hike, while board members Neel Kashkari and Charles Evans said it needed to give inflation more time.
ENERGY: Benchmark U.S. crude gained 2 cents to $52.24 per barrel in electronic trading on the New York Mercantile Exchange. The contract soared $1.56 on Monday to close at $52.22. Brent crude, used to price international oils, added 29 cents to $58.72 in London. It jumped $2.01 the previous session to $58.43.
CURRENCY: The dollar advanced to 111.60 yen from Monday's 111.69 yen. The euro gained to $1.858 from $1.1847.