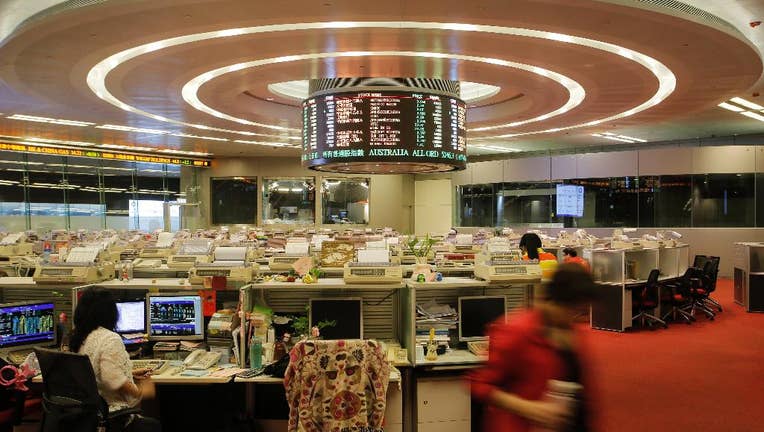 A global selloff in stocks continued Friday morning as comments by President Trump regarding North Korea, led investors to reduce risk and move some investments to safety.
The selling in Asian markets followed a down day on Wall Street that saw the major averages finish the day with their biggest losses in three months.
South Korea's Kospi finished the day at an 11-week low, down 1.7 percent, its lowest closing level since May 24.
The Shanghai Composite fell 1.6 percent on the day and the same for the week.
Hong Kong's Hang Seng closed down 2 percent and off 2.5 percent for the week. That's the market's worst weekly performance of the year.
Markets in Japan were closed for a holiday.
In Hong Kong, shares of Chinese social media giant Tencent fell 4.9 percent.  China's cyber regulator was investigating Tencent sites over suspected violations of the country's strict cybersecurity laws.
Investor jitters were apparent in China. The South China Post reported that customers swarmed a local bank branch of Linshang Bank looking to withdraw cash on concerns the institution was in trouble. An official from the bank was able to ease customer fears calling the concerns "gossip".
In the U.S., Trump continued his tough talk on Thursday, suggesting that his earlier threat to unleash "fire and fury" on North Korea was too mild. The President made the remarks amid reports North Korea had a plan to launch a salvo of ballistic missiles toward the U.S. Pacific territory of Guam.
On Wall Street, the Standard & Poor's 500 dropped 1.4 percent, the Dow Jones industrial average slid nearly 1 percent and the tech-heavy Nasdaq composite lost 2.1 percent.
Dow Jones equity futures are pointing to a lower open on Wall Street Friday morning.