Asian stocks climb on hopes for US tax cuts, budget deal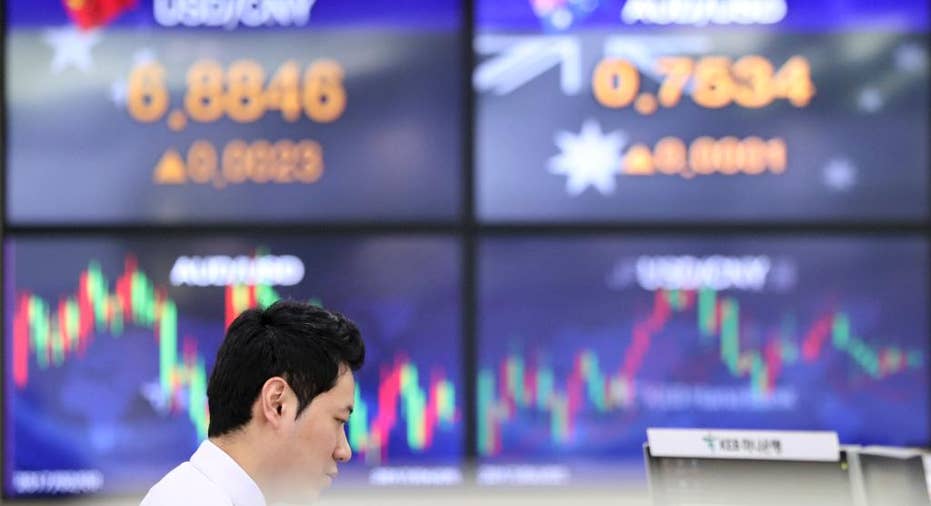 Shares rose in Asia on Wednesday after hopes for tax cuts by President Donald Trump drove record-breaking gains overnight on Wall Street.
KEEPING SCORE: Japan's Nikkei 225 jumped 1.1 percent to 19,289.43 and South Korea's Kospi rose 0.5 percent to 2,207.84. Hong Kong's Hang Seng index advanced 0.4 percent to 24,562.11 and the Shanghai Composite Index was up 0.2 percent to 3,139.48. Australia's S&P/ASX 200 rose 0.7 percent to 5,912.00. Stocks in Taiwan, Singapore and Indonesia were also higher.
U.S. TAX REFORM: Trump plans to reveal details of big tax cuts for businesses later Wednesday as part of a sweeping overhaul of the tax system. White House officials earlier said the plan would reduce the top corporate income tax rate from to 15 percent from 35 percent. Expectations businesses will pay lower taxes have been boosting share prices since late last year.
ANALYST'S VIEWPOINT: "In spite of concerns that the Trump administration will be unable to deliver his fiscal stimulus promises any time soon, many investors remain hopeful of future reforms, particularly after the White House signaled this week that it plans to introduce legislation aimed at reducing the corporate tax rate," said Margaret Yang, a market analyst at CMC Markets Singapore. Investors expect the tax cuts would improve U.S. companies' profitability and encourage household spending, Yang said.
WALL STREET: U.S. markets gained Tuesday with the tech-heavy Nasdaq moving surpassing the 6,000-point level for the first time in history. It rose 0.7 percent to 6,025.49. The Standard & Poor's 500 index rose 0.6 percent to 2,388.61 and the Dow Jones industrial average rose 1.1 percent to 20,996.12.
OIL: Benchmark U.S. crude oil lost 12 cents to $49.44 per barrel in electronic trading on the New York Mercantile Exchange. The contract rose 33 cents to $49.56 per barrel on Tuesday. Brent crude, which is used to price international oils, fell 15 cents to $52.42 per barrel in London.
CURRENCIES: The euro fell to $1.0927 from $1.0930 while the dollar rose to 111.44 yen from 111.09 yen.