Asian stocks advance after Wall Street rebounds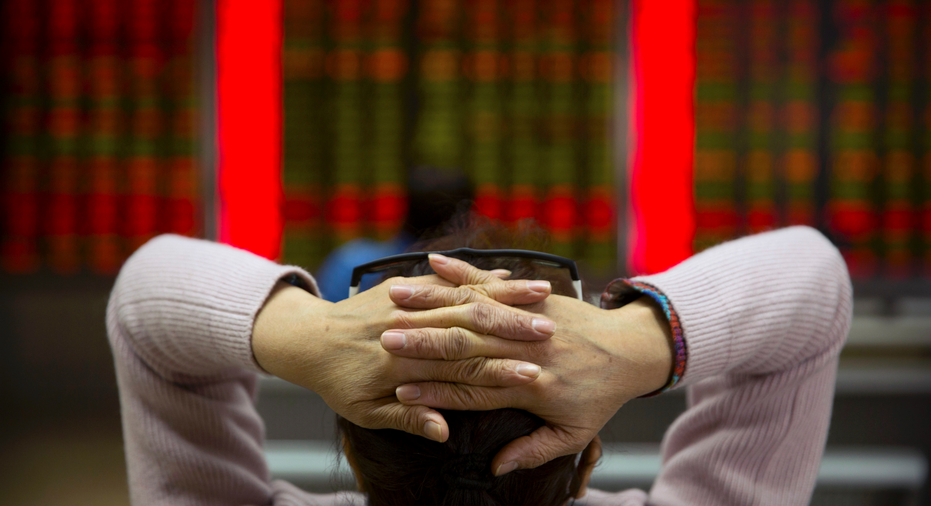 Asian stocks advanced Friday after Wall Street rebounded from a two-day losing streak and Japanese inflation edged higher.
KEEPING SCORE: The Shanghai Composite Index gained 0.3 percent to 3,279.74 and Tokyo's Nikkei 225 advanced 0.4 percent to 21,814.31. Hong Kong's Hang Seng added 1.3 percent to 31,364.80 and Seoul's Kospi rose 1.1 percent to 2,441.40. Sydney's S&P-ASX 200 rose 1.1 percent to 5,998.20 and benchmarks in Taiwan, New Zealand and Southeast Asia also advanced.
WALL STREET: Gains in industrial companies and other sectors outweighed losses in banks and health care stocks. Energy companies rose after crude oil prices recovered from an early slide. Bond yields declined from four-year highs amid fears of higher inflation and interest rates. The Standard & Poor's 500 index rose 0.1 percent to 2,703.96. The Dow Jones industrial average gained 0.7 percent to 24,962.48. The Nasdaq composite fell 0.1 percent to 7,210.09.
CHINA INSURANCE: Regulators took control of Anbang Insurance, one of China's biggest insurers, and said its founder had been charged with unspecified economic offenses. Anbang owns New York City's Waldorf Astoria Hotel and had discussed investing in a Manhattan skyscraper owned by the family of Jared Kushner, U.S. President Donald Trump's son-in-law and adviser, but those talked ended last March with no deal. Founder Wu Xiaohui turned over control of the company to his deputies in June following news reports that he had been detained by investigators.
ANALYST'S TAKE: "Macro leads point to a stronger day for investors in the Asia Pacific region. Rallies in global shares and industrial commodities indicate a pro-growth stance for markets," said Michael McCarthy of CMC in a report. "Oil and copper markets rallied. Stocks also rose although the temporary disdain for tech stocks showed in the negative performance of the Nasdaq."
JAPAN INFLATION: Japanese inflation edged up but stayed well below the central bank's target. The headline measure of consumer prices rose 1.4 percent in January, up from the previous month's 1 percent and its highest level in 3½ years. The central bank's measure of core inflation, which strips out energy and fresh food, advanced to 0.4 percent from December's 0.3 percent. "The upshot is that the Bank of Japan's 2 percent inflation target remains out of reach," said Marcel Thieliant of Capital Economics in a report.
ENERGY: Benchmark U.S. crude gained 10 cents to $62.87 per barrel in electronic trading on the New York Mercantile Exchange. The contract surged $1.09 on Thursday to close at $62.77. Brent crude, used to price international oils, shed 4 cents to $66.35. It jumped 97 cents the previous session to $66.39.
CURRENCY: The dollar gained to 106.90 yen from Thursday's 106.75 yen. The euro edged down to $1.2313 from $1.2330.