Asian stock markets down as US rate hike timing, Chinese economic data weighed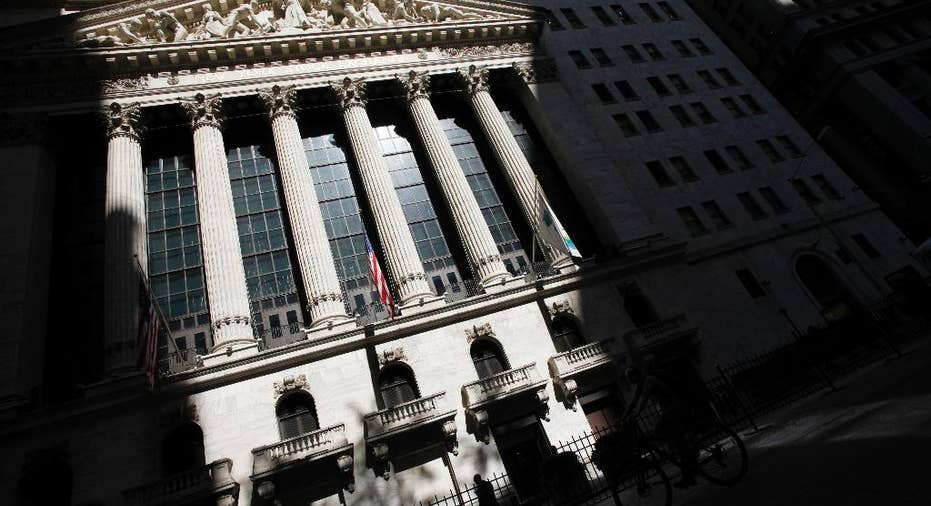 Asian stock markets mostly fell Monday following Wall Street's decline as uneasy investors mulled the timing of a U.S. rate hike and looked ahead to data this week on the slowing Chinese economy.
KEEPING SCORE: The Shanghai Composite Index lost 0.1 percent to 3,155.54 and Tokyo's Nikkei 225 dropped 0.5 percent to 17,704.94. Hong Kong's Hang Seng was little changed at 20,843.01 while Seoul's Kospi added 0.2 percent to 1,888.95. Sydney's S&P/ASX 200 declined 0.6 percent to 5,009.00 and Singapore, Taiwan and Manila also fell.
CHINA RHETORIC: China's central bank governor and finance minister tried to reassure investors over the weekend, saying at a meeting of the Group of 20 major economies that turmoil in Chinese stock prices was ending. People's Bank of China Gov. Zhou Xiaochuan said Beijing's intervention averted a bigger crisis, according to a central bank statement. After a four-day holiday weekend, investors were looking ahead to data this week that are expected to show weak trade but strong growth in retail sales. Also Monday, the National Bureau of Statistics reduced its estimate of 2014 economic growth, already a two-decade low, by 0.1 percentage point to 7.3 percent.
ANALYST'S TAKE: "Another round of selling with sharply lower prices in U.S. and European markets on Friday makes it difficult for investors to be confident," said Ric Spooner of CMC Markets in a report. "China's stock market has the capacity either to fuel concerns if it falls further today or to allay fears, if it rallies after weekend comments from authorities that the stock market rout is close to ending."
US JITTERS: A mixed report on August employment left investors wondering what the Federal Reserve might do about interest rates at a meeting this month. Friday's report showed the U.S. unemployment rate fell to a seven-year low but employers added fewer jobs than forecast. The Fed's deputy chairman said earlier that the U.S. central bank still was on track for a rate hike this year, but Friday's report fueled uncertainty about whether it will feel confident enough to act. The Fed has kept its benchmark interest rate close to zero since late 2008, which has pushed up stock prices.
WALL STREET: On Friday, the Dow Jones industrial average fell 272.38 points, or 1.7 percent, to 16,102.38. The Standard & Poor's 500 gave up 29.91 points, or 1.5 percent, to 1,921.22; the index ended the week down 3.4 percent, its second-worst weekly drop of the year. The Nasdaq composite slipped 49.58 points, or 1.1 percent, to 4,683.92.
ENERGY: Benchmark U.S. crude fell 21 cents to $45.84 per barrel in electronic trading on the New York Mercantile Exchange. On Friday, it shed 70 cents to close at $46.05 in New York. Brent crude, used to price international oils, lost 42 cents to $49.19 in London after falling $1.07 to $49.61.
CURRENCIES: The dollar gained to 119.46 yen from 119.04 yen on Friday. The euro edged up to $1.1153 from $1.1147.