Asian shares up as Wall Street steadies, with eye on US vote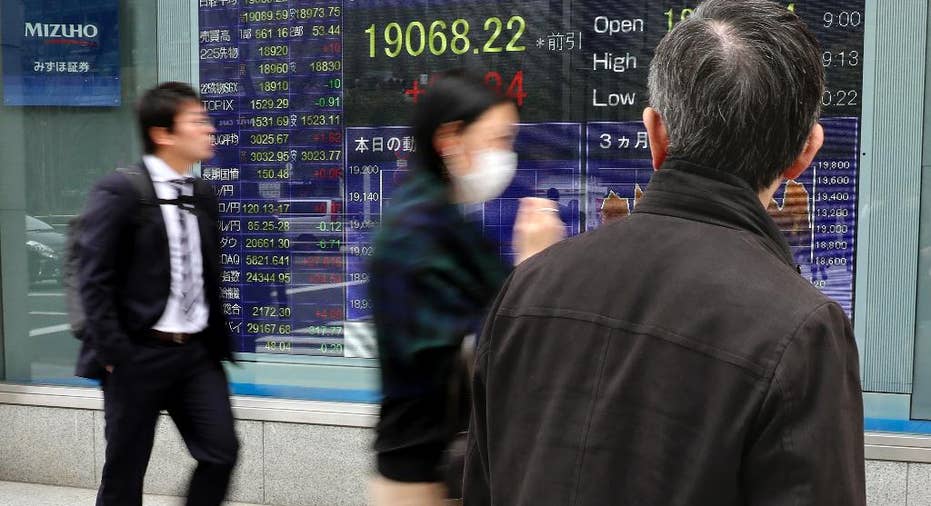 Most Asian benchmarks were higher Thursday after Wall Street steadied overnight. Investors are awaiting a vote in the U.S. Congress on health care legislation that is seen as a bellwether for the capacity of the administration of President Donald Trump to deliver on campaign promises for tax and regulatory reform.
KEEPING SCORE: Japan's Nikkei 225 index gained 0.2 percent to 19,085.31. Hong Kong's Hang Seng was flat at 24,282.26 and South Korea's Kospi gained 0.2 percent to 2,172.72. The Shanghai Composite Index was steady at 3,246.83 and Australia's S&P ASX 200 was up 0.4 percent to 5,708.00. Shares were higher in Southeast Asia and up slightly in Taiwan.
HEALTHCARE VOTE: The Republican-backed American Health Care Act appeared to be in trouble ahead of a House of Representatives vote on Thursday. Earlier in the week, shares fell on doubts over the outlook for Trump's agenda of tax cuts and higher infrastructure spending.
ANALYST'S VIEWPOINT: "The implications of the health care reform bill vote may be more pronounced when the results arrive and I would not be surprised to find the market using this vote as a proxy in their expectations for future policies to be passed," Jingyi Pan of IG said in a commentary.
WALL STREET: The Standard & Poor's 500 index picked up 0.2 percent to 2,348.45. The Dow Jones industrial was nearly unchanged at 20,661.30 after Nike took its biggest one-day loss in five years. The Nasdaq composite rose or 0.5 percent to 5,821.64.
ENERGY: U.S. crude oil gained 31 cents to $48.35 a barrel in electronic trading on the New York Mercantile Exchange. It lost 20 cents to $48.04 a barrel in New York. Brent crude, used to price international oils, gained 26 cents to $50.90 a barrel. It fell 32 cents to $50.64 a barrel in London.
CURRENCIES: The dollar rose to 111.20 yen from 111.17 yen. The euro rose to $1.0800 from $1.0797.