Asian shares tumble ahead of data-heavy week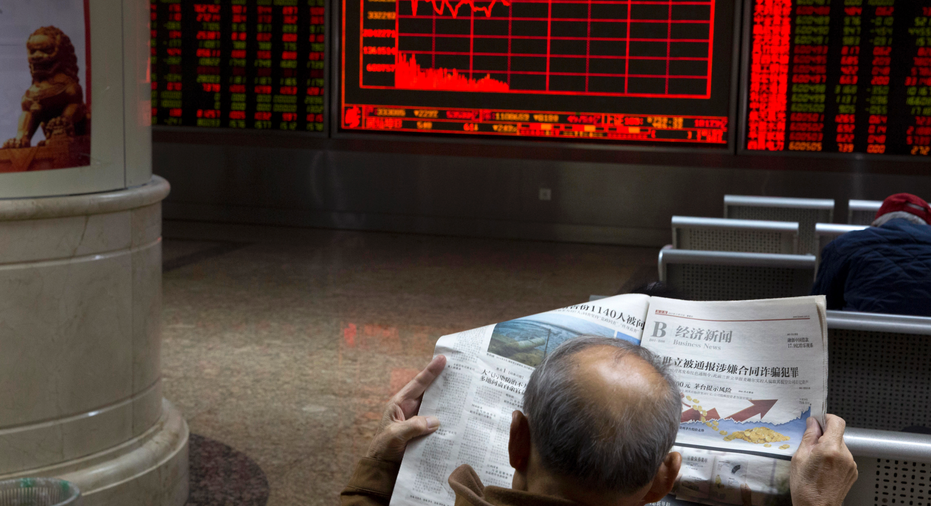 Asian stock markets tumbled Monday as investors looked ahead to a possible U.S. Senate vote this week on proposed tax changes and a week of economic data announcements.
KEEPING SCORE: The Shanghai Composite Index fell 0.8 percent to 3,327.65 and Tokyo's Nikkei 225 lost 0.3 percent to 22,477.31. Seoul's Kospi plunged 1.4 percent to 2,508.72 and Hong Kong's Hang Seng lost 0.8 percent to 29,637.40. Sydney's S&P-ASX 200 was little-changed at 5,981.10. Benchmarks in Southeast Asia also retreated.
WALL STREET: U.S. stocks set more records following the Thanksgiving Day break as technology companies did much of the heavy lifting. Energy companies rose with the price of oil. Macy's and other retailers rose after the department store's CEO said Black Friday sales were going well. The Standard & Poor's 500 index rose 0.2 percent to 2,602.42, its first close above 2,600. The Dow Jones industrial average added 0.1 percent to 23,557.99. The Nasdaq composite gained 0.3 percent to 6,889.16.
U.S. TAXES: The House has passed a 10-year, $1.4 trillion tax cut that blends a sharp reduction in business tax rates with more modest relief for individuals. The Senate expects to vote on its version this week. Republicans can pass the measure without Democratic votes.
GERMAN POLITICS: Chancellor Angela Merkel faces pressure from her conservative bloc to aim for a quick coalition deal with center-left rivals without conceding too much ground on core issues such as immigration. Financial markets have been on edge about Europe's biggest economy since talks between Merkel's conservative bloc and two smaller parties collapsed a week ago. Merkel's partners in the outgoing government, the center-left Social Democrats, initially refused to consider a repeat but said Friday they are open to holding talks. If Merkel can't put together a coalition, the only options would be a minority government or a new election. Merkel's conservatives have pushed to curb migrant flows and are keen to ensure that Germany sticks to a balanced budget.
ANALYST'S TAKE: "There was little Thanksgiving calm last week, as markets were swayed by both political worries over difficulties in forming a German government, and a set of FOMC minutes that betrayed increased caution over U.S. inflation profiles," said Mizuho Bank in a report. "Besides German politics, the dominant focus for markets will be on U.S. tax reforms."
WEEK AHEAD: China releases a gauge of November manufacturing that investors are watching for an update on slowing economic activity. Japan is due to report factory output, inflation and housing data, while India reports economic growth and South Korea's central bank will hold a policy meeting. In the United States, data are due out on manufacturing. Outgoing Federal Reserve chair Janet Yellen and her successor, Jerome Powell, are due to appear before the Senate Banking Committee.
ENERGY: Benchmark U.S. crude fell 24 cents to $58.71 per barrel in electronic trading on the New York Mercantile Exchange. The contract rose 93 cents on Friday to close at $58.95. Brent crude, used to price international oils, lost 7 cents to $63.40 in London. It gained 23 cents on Friday.
CURERNCY: The dollar edged up to 111.46 yen from Friday's 111.21 yen. The euro advanced to $1.1926 from $1.1854.