Asian shares surge as FBI decides not to charge Clinton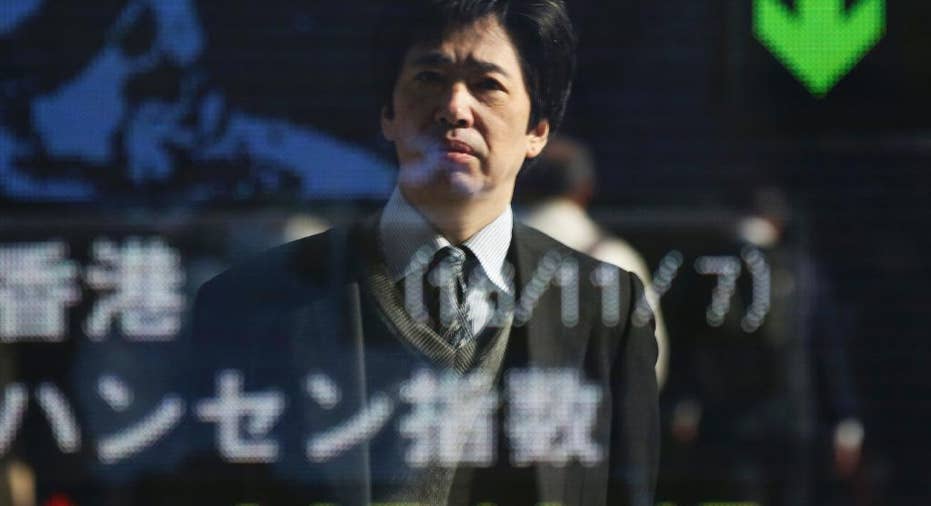 Shares were higher in Asia on Monday after the FBI director told lawmakers that the bureau had found no evidence to warrant criminal charges against presidential candidate Hillary Clinton in a trove of newly discovered emails.
KEEPING SCORE: Japan's Nikkei 225 rose 1.5 percent to 17,156.17 and South Korea's Kospi gained 0.7 percent to 1,995.55. The Hang Seng in Hong Kong added 0.5 percent to 22,746.47, while Australia's S&P ASX/200 jumped 1.3 percent to 5,247.50. Shanghai's Composite index was up 0.3 percent to 3,133.56. Stocks in Taiwan, Singapore and Southeast Asia were mostly higher, but the Philippine benchmark index fell 0.7 percent.
ELECTION UPDATES: In financial trading Sunday evening, Dow Jones index futures jumped about 200 points ahead of Monday's opening, apparently in response to FBI Director James Comey's announcement Sunday that a review of new Hillary Clinton emails did not change the FBI's recommendation that she should not face charges. The market had wilted on Oct. 28 after the FBI notified Congress that it was reviewing new emails linked to Clinton.
ANALYST COMMENT: "Markets are likely to remove some of the risk premium taken as a precaution against a Trump victory now that Hilary Clinton will not be charged over her use of a private email server," Ric Spooner, a market strategist at CMC Markets, said in a commentary. "However, an element of uncertainty remains over this election. It seems unlikely that markets will make a full 'risk on' move until Clinton is declared the winner."
LAST WEEK'S WRAP: The Dow Jones industrial average lost 0.2 percent to 17,888 on Friday. The Standard & Poor's 500 index jumped 1.2 percent to 2,105 and the Nasdaq composite fell 0.2 percent, to 5,046.
CURRENCIES: The U.S. dollar rose to 104.44 yen from 103.11 on Friday. The euro slipped to $1.1075 from $1.1142 on Friday. The Mexican peso jumped 1.8 percent. The dollar fell to 18.65 Mexican pesos per dollar from 19.02 to the dollar on Friday.
ENERGY: U.S. benchmark crude oil rose 49 cents to $44.56 a barrel in electronic trading on the New York Mercantile Exchange. It lost 59 cents on Friday to $44.07. Brent crude, which is used to price international oils, gained 52 cents to $46.09 a barrel.